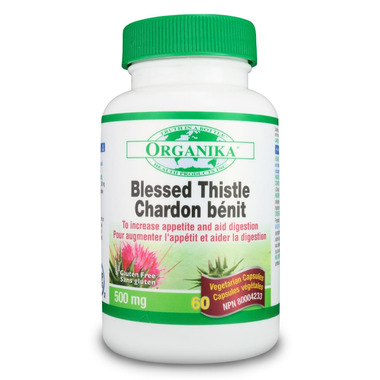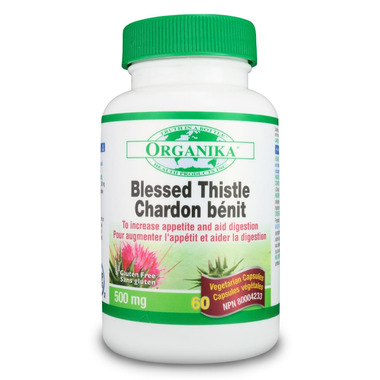 This ancient herb has been used to treat coughs, inflammation and other symptoms and to boost the immune system. As well as assisting those with digestive issues like constipation. Additional benefits such as increased milk production and hormonal balancing agents are also provided by Blessed Thistle.
Benefits
:
To increase appetite and aid digestion
Treats diarrhea, coughs and inflammation
Helps to relieve certain cold symptoms (i.e. coughs, inflammation)
Boosts the body's immune system

Acts as a diuretic in the body
Helps increase breast milk production in nursing mothers
Support women's health by helping to balance hormones
Recommended Dosage: Take 2 capsules 3 times per day with a glass of water.
EACH VEGETARIAN CAPSULE CONTAINS
Medicinal Ingredient:
Blessed Thistle (Dried aerial parts) (Cnicus benedictus L.) 500 mg.
Non-Medicinal Ingredients:
Magnesium Stearate, Microcrystalline Cellulose, Hypromellose / Pullulan (Vegetarian Capsule).
Caution: Consult a health care practitioner if symptoms persist or worsen. Consult a health care practitioner prior to use if you have hypersensitivity to plants of the Asteraceae / Compositae / Daisy family, or if you are breastfeeding. Do not use if you are pregnant.