Organika Milk Thistle Liquid Form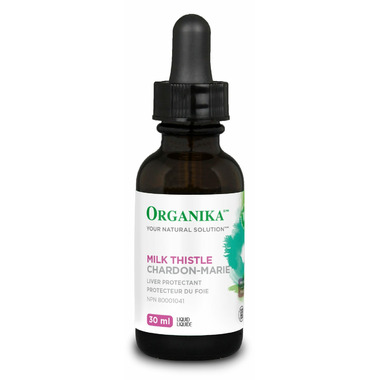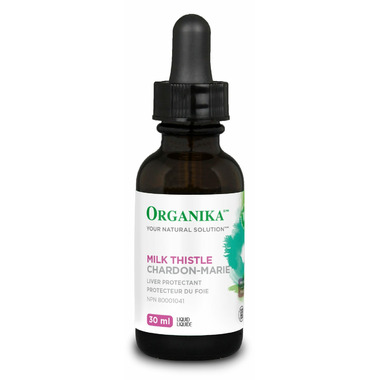 Organika Milk Thistle Liquid Form
As the largest internal organ in the human body, the liver is responsible for many vital functions. Milk Thistle is traditionally used in Herbal Medicine as a liver protectant and to help support liver function. . Seeds are sourced from France
Benefits
:
Acts as liver protectant
Helps to improve detoxification and digestion
Sourced from the Silymarin seed for maximum potency and benefit (80% extract)
Recommended Dosage: Take 1 ml (≈ 20 drops) three times per day.
Ingredients(Each 1ml Contains):
MEDICINAL INGREDIENT – Milk Thistle Seed Extract ………. 125 mg
(Silybum marianum L.)(Providing 87.5 mg of Silymarin)
NON-MEDICINAL INGREDIENTS -- Ethanol, Purified Water.
Caution: For prolonged use, consult a health care practitioner. Consult a health care practitioner prior to use if you have impaired liver function. Consult a health care practitioner if diarrhea persists. Do not use if you are pregnant or breastfeeding.