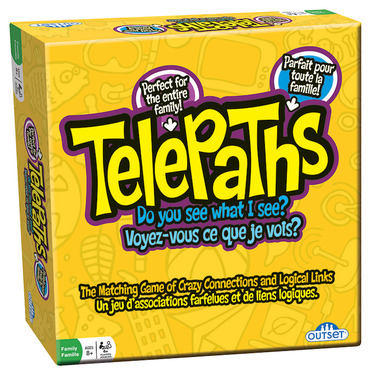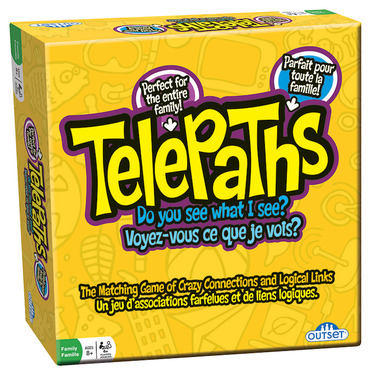 - We're sorry, this product is no longer available!
- Shop for other products in: Games

Telepaths is the mind-reading party game that challenges teammates to match responses by thinking the same. Teams start by rolling a die to determine if a picture or word card is played. Then teammates have 30 seconds to write a list of responses that they commonly associate with the picture or word on the card. A point is earned for every matched response. Double-point squares allow teams to earn twice their score, and Go-back squares keep teams from moving ahead. Brainstorm squares heat up the action as all teams race to complete their list first. It's a race towards the finish line! You'll be laughing, cheering, and groaning as teams either fuse or lose in this game of discovery and fun.
For Ages 8+, 4+ Players