Outset Rosewood Chrome Fish Basket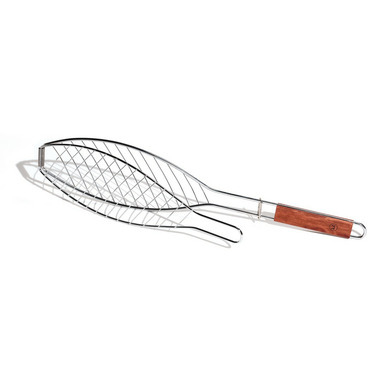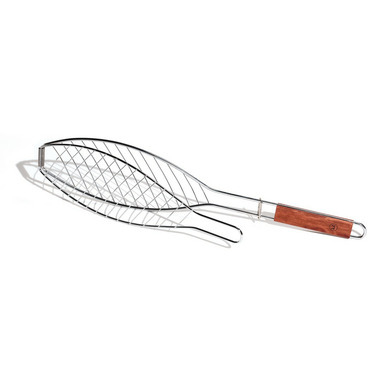 Outset Rosewood Chrome Fish Basket
Give a man a fish and you feed him for a day. Give a man a fish basket, and he'll grill for a lifetime. Outset Chrome Fish Basket simplifies the task of grilling fish by reducing the fish from sticking or falling through the grilling grate. Also try with grilling breads.
Features:
Measures 26"
Heavy-gauge chromed steel
Single flat
Fine rosewood handle
Locking mechanism
Perfect for grilling fish & breads
Great way to easily and safely grill fresh fish!
Chrome fish-shaped basket with rosewood handle.
Measures 26" long