Oxbow Natural Science Skin & Coat for Small Animals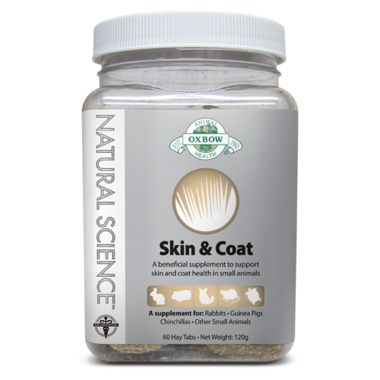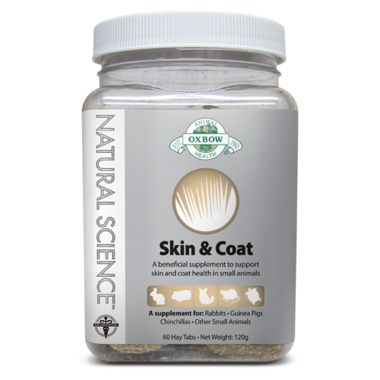 Oxbow Natural Science Skin & Coat for Small Animals
Oxbow Natural Science Skin & Coat for Small Animals promotes skin and coat health in small animals.
Active Ingredients:
Chamomile
45 mg



Burdock Root
13.5 mg

Inactive Ingredients:
Timothy grass, barley flour, oat groat flour, cane molasses, flax seed meal, brewers dried yeast, red palm oil, canola oil, xanthan gum, algae (fat product), mixed tocopherols, rosemary extract
Breanna:
more than a year ago
Took my bunny to the vet because I noticed the skin on her ears was flaky. She was checked for mites but none were found, and the vet recommended I try this supplement.

For the first while, bun would push these out of her cage and ignore them. Once she got used to them, they became a favorite treat! The flakiness disappeared and her coat became INCREDIBLY soft in just a week!

I highly recommend this supplement if your rabbit is having any troubles with flaky, dry ears or their coat needs a boost!
Page
1