OXO Tot Transition Cup Set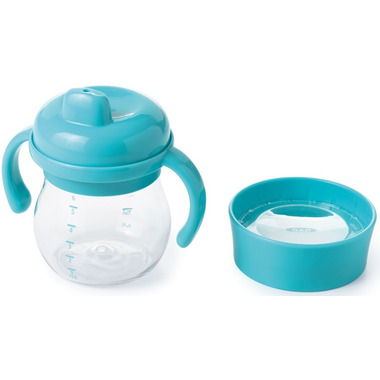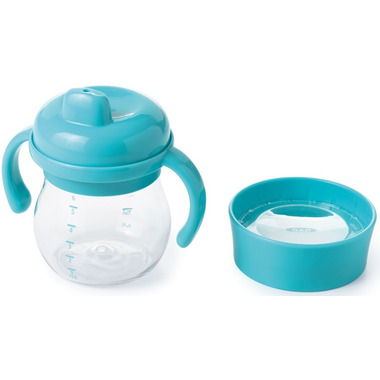 OXO Tot Transition Cup Set
A Sippy Cup that transitions into a Big Kid Cup! The Sippy Cup's valve is designed to be easy for liquid to flow when your little one is drinking, but is sealed tight when the cup is tipped, making it leak-proof when it needs to be. The unique twist-in valve is easy to install and stays secure, even when the Cup is dropped (or thrown!). The Set also includes a Training Lid to mimic open cups, and when your little one feels comfortable, the disk can be removed to be used as an open cup.

Sonia:
a few months ago
Great product. Love the hard spout, baby chews on the rubber ones and kept ruining all his other sippy cups. He enjoys both the spout and experimenting with the lid. Only downside, I find the spout doesn't let out water fast enough ( he has to suck on it pretty insistently) and the lid, let's out a bit too much, even on the reduced flow setting. But I think he'll get the hang of it soon. Overall, good quality product.
helen:
a few months ago
Love this cup! Lost the old one when we were traveling, and got this new model. I like that it's hard spout, because my baby likes to chew so I gave up on straw cups. It doesn't leak, and the flow is slow so my baby wouldn't choke when he first learned to drink from cup at 6 months old. And this newer model has a curve shape body, so I had attach it to the stroller with a string. The training lid is very practical too, although I only used a few times. Over all perfect cup for us!
Page
1