Pacifica Pillar Candle Waikiki Pikake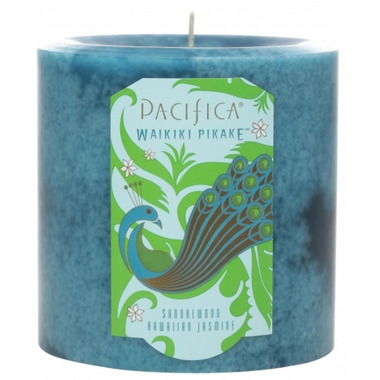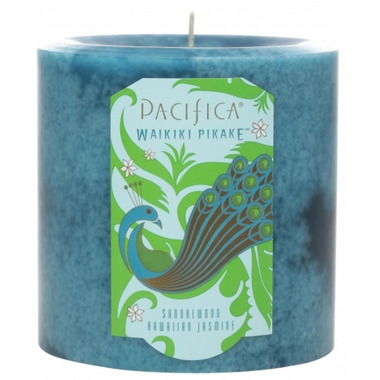 Pacifica Pillar Candle Waikiki Pikake
Fill any space with scent - beautifully! Hand-poured in vibrant and uniquely mottled colors, Pacifica Pillar Candles are made with paraffin wax, lead-free wicks and Pacifica's signature perfume blends with essential and natural oils. Tantalizing and delicious they're intensely fragrant and delightfully decorative.
About the scent: An homage to the lush wooded and flowered paradise of old world Hawaii, this hauntingly beautiful blend combines sweet Pikake - a delicate, exquisite jasmine flower native to Hawaii - with sensuous and velvety sandalwood.
3 x 3 approx. burn time: 60 hrs.


susan:
more than a year ago
Apparently a lovely candle. But as with the same size in Tibetan Mountain these candles sell out within hrs of the 3am instock notices. I have been unable to buy them for months. Well.ca please order more at a time so the wealth and beauty of these candles can be shared. It is so frustrating.
Brenda:
more than a year ago
Beautiful smell, ever since I found these candles on this site I do not buy any other candles, I love burning candles & Pacifica brands I cant say enough about them, they are so nice so clean burning and best of all All Natural! No headaches from them. Dont throw the left over wax away, I keep it & melt it in my electric candle warmer, works great & if you put just enough cold water to cover the bottom of your candle holder you can then just pick the wax right out, works great
Page
1