Padmashri Classic Ayurvedic Massage Oil Balashwagandhadi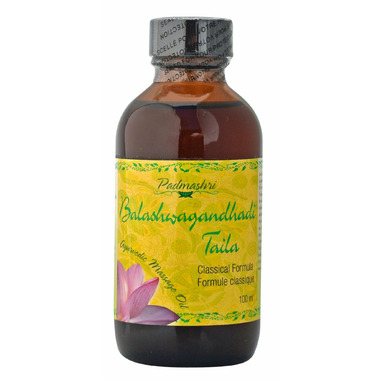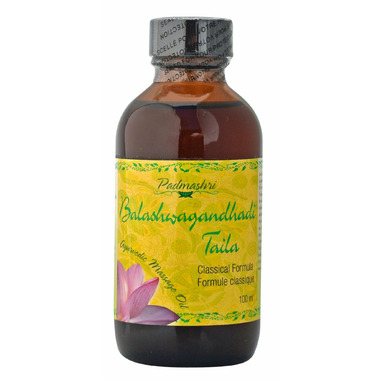 Padmashri Classic Ayurvedic Massage Oil Balashwagandhadi
Bala-Ashwagandha-Lakshadi taila is a classical herbal oil mentioned in the Ayurvedic text the Sahasrayoga. This classical oil is prepared in a base of cold pressed sesame oil with 16 herbs. Balashwagandhai Taila exerts a rejuvenating action on the cells, thus reinforcing the whole organism.

Features:
Bala-Ashwaganda-Lakshadi is prized among Ayurvedic physicians to rejuvenate the body and mind, forming an important component of Kayakalpa
Good for all dosha types, this oil enhances complexion, is anti-inflammatory and strengthens the nerves, the heart and the immune system

How to Use:
Apply warm oil topically to body or affected region.

Key Herbs:
Indian Madder, Vetiver, Himalayan cedar, Ashwagandha and blue water lily and cold pressed sesame oil.
For external application only. May contain trace amount of dairy.