Padmashri Classic Ayurvedic Massage Oil Dhanvantara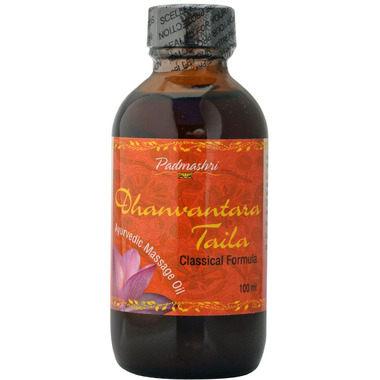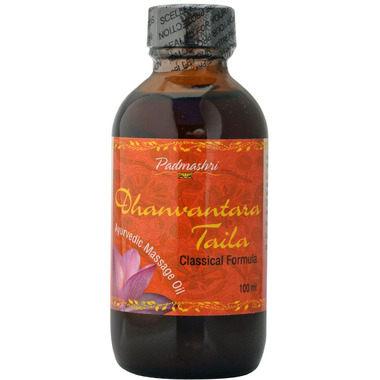 Padmashri Classic Ayurvedic Massage Oil Dhanvantara
This warming oil for prenatal and post natal care is fragrant and earthy, containing 28 herbs and has a potent anti-oxidant effect that rejuvenates the body and skin and increases immunity. Dhanvantara Taila is named after the God of Ayurveda, Dhanwantari and is described as Bala Taila (Strengthening Oil) in the classical Ayurvedic text called Vaidya Yoga Ratnavali.

Features:
Traditionally used in the treatment of Vata disorders including weakness, fatigue, weight loss and fertility problems
Good for all body types (Vata-Pitta-Kapha)
Beneficial for neurological and rheumatic diseases as well as for pre and post natal care
Shirodhara oil
How to Use:
Apply warm oil topically to body or affected region.
Key Herbs:
Ashwagandha, Triphala, Indian Mallow, fenugreek and milk, and cold pressed sesame oil.
For external application only. May contain trace amount of dairy.