Padmashri Classic Ayurvedic Massage Oil Trial Size Kapha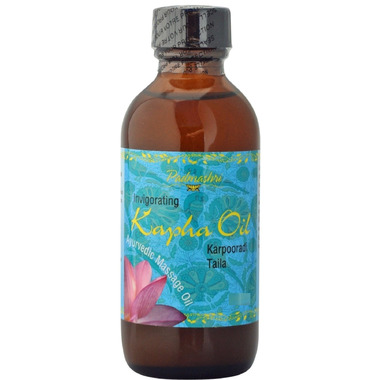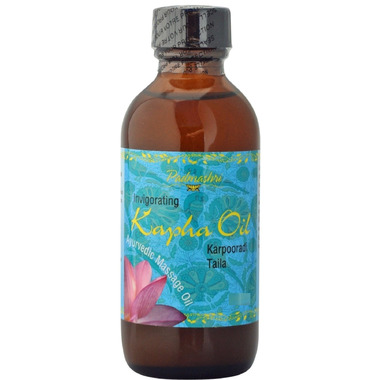 Padmashri Classic Ayurvedic Massage Oil Trial Size Kapha
A smaller version of the
Padmashri Classic Ayurvedic Massage Oil Kapha
, perfect for travel or just to try something new!
Padmashri Kapha Oil (Karpuradi Taila) is prepared with Kapha-reducing herbs in a base of cold pressed sesame oil which gives this oil a delightfully aromatic and invigorating scent. Kapha pertains to structure and lubrication in the mind and body. Kapha represents element of Water and Earth.

Features:

Assists with poor circulation, body pain, weigh issues, nasal and other congestion
Energizes and stimulates the body
Promotes mild sweating
Stimulates circulation and detoxifies system

How to Use:
Apply warm oil topically to body or affected region.

Key Herbs:
Traditional formulation with Bishop's Weed, Arjuna, Cardamom and Camphor and cold pressed sesame oil.
For external application only. May contain trace amount of dairy.