Padmashri Classic Ayurvedic Massage Oil Tridosha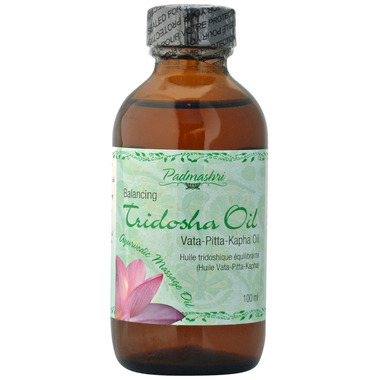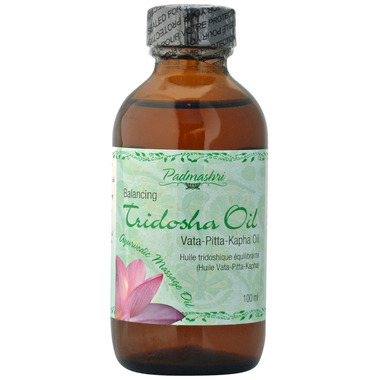 Padmashri Classic Ayurvedic Massage Oil Tridosha
Tridosha means balancing Vata, Pitta and Kapha, as this oil pacifies all three dosha. It is good for all seasons, all weather conditions, and all body types.

Features:
Balance and alleviate aggravations of three doshas where symptoms are complex and variable
Can be used preventatively used to maintain good health and stamina
How to Use:
Use warm oil for daily whole body self massage followed with bath or shower.

Key Herbs:
Kushta, Sandalwood and Camphor and cold pressed sesame oil.
For external application only. May contain trace amount of dairy.