PaleoEthics Vegan Recovery Matrix
Peppermint Chia Tea Flavour
143 g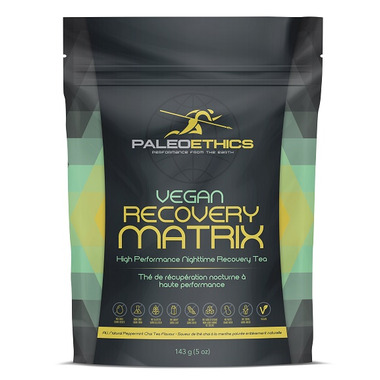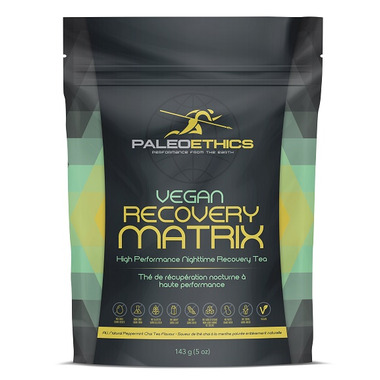 PaleoEthics Vegan Recovery Matrix
Peppermint Chia Tea Flavour
143 g
Take your tea time to a whole new level with PaleoEthics Vegan Recovery Matrix. This product is designed to help with recovery, as well as improve the quality of your sleep. Enhanced with vanilla and peppermint and chai, this perfect paleo supplement is best served hot.
Directions:
1-2 scoops per day
Ingredients:
Pea Protein, Zinc, Magnesium, Coconut Oil Powder, Gellan Gum, Stevia, Natural Vanilla Flavor, Peppermint Natural Flavor, Natural Chai Flavor.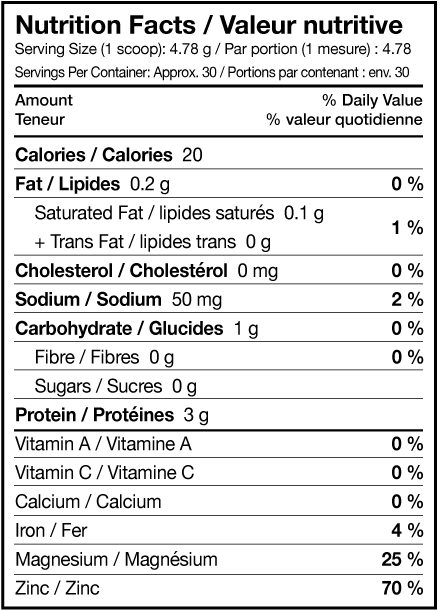 Zahra:
about a year ago
Love Love Love this product! I look forward to having it before bed. Mixes very well and the aroma from the pepermint and chai flavour is divine. The product is awesome for vegans and non vegans alike I think. Super clean ingredients and minimal packaging. All gold stars for Vegan Recovery Matrix.
Page
1