Panda All Natural Raspberry Licorice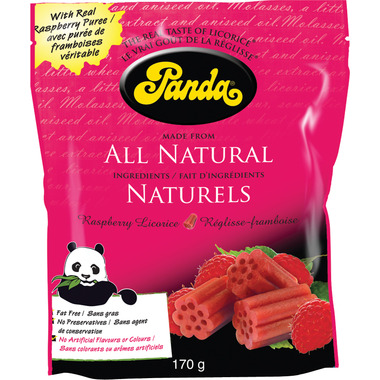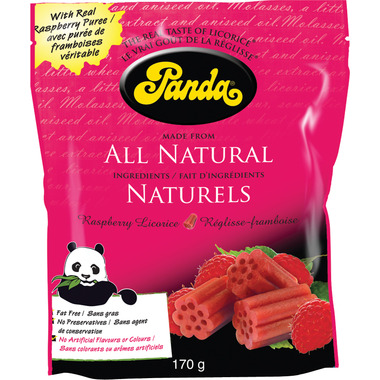 Panda All Natural Raspberry Licorice
Since 1927, Panda has been producing licorice renowned for its unique flavour and softness. Panda Licorice is made from All Natural ingredients without preservatives, artificial colours, flavours or white sugar. Panda All Natural Raspberry Licorice is made with delicious Real Raspberries to create a mouth watering Raspberry taste sensation.
Benefits:
Natural
Fat Free
No Preservatives
No artificial flavours or colours
Ingredients:
Table molasses, wheat flour, raspberry puree, citric acid (acidulant), natural flavour, black carrot juice concentrate, licorice extract.