Paperclip The Isla Messenger Diaper Bag
Messenger Bag to Backpack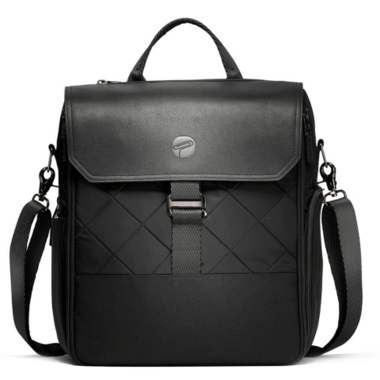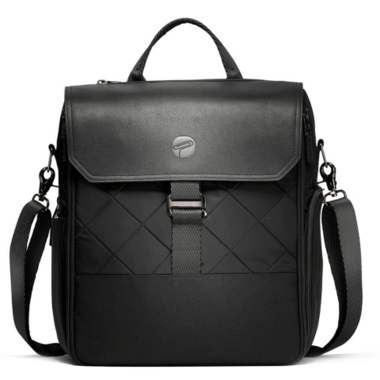 Paperclip The Isla Messenger Diaper Bag
Messenger Bag to Backpack
Welcome to the perfect combination of fashion and function. This is a new interpretation of the original messenger style. Slimmer, trimmer and perfect for that family that never slows down. Keep everything you need at the ready — including the changing station — without changing your style. It's clean, simple color palette (black with gun metal grey trim, since you asked), will turn heads from day care to movie night and everything in between.
The patent-pending and integrated changing station:
rolls out in seconds and is ready to get to work
is anti-microbial and liquid repellent
is detachable and machine washable
has privacy sidewalls to keep baby safe and from rolling during a change
is interchangeable with both the Nikki and Jojo bags
Features:

The large front flap opens completely to allow a clear view and easy access to the inner bag's 'tool box.'
The quick zipper along the top allows for immediate access during spills, messes and meltdowns.
Customizable cubbies allow you to configure the 'tool box' to fit your needs.
Roller luggage pass-through sleeve for easy travel.
Outer laptop compartment keeps your gadgets safe and secure.
Their signature slide-and-secure hardware makes navigating the bag super quick while remaining very stylish.
Clasps, grommets & zippers are made of the highest quality metal and will last for years.
Stroller straps (sold separately) easily connect your bag to the handlebar of most strollers.
Material & Dimensions:
Black with simulated black leather and gunmetal grey trim.
Quilted nylon
Simulated leather
Nylon straps
High-quality metal hardware
13" H x 8" L x 14.5" W
2.7 lbs. (empty)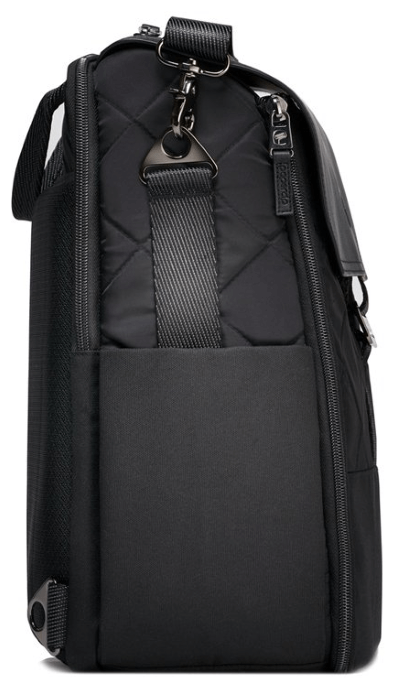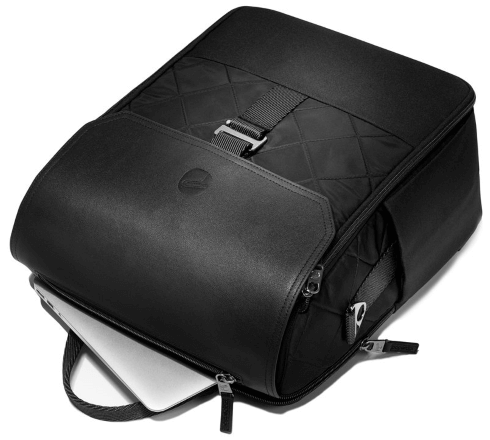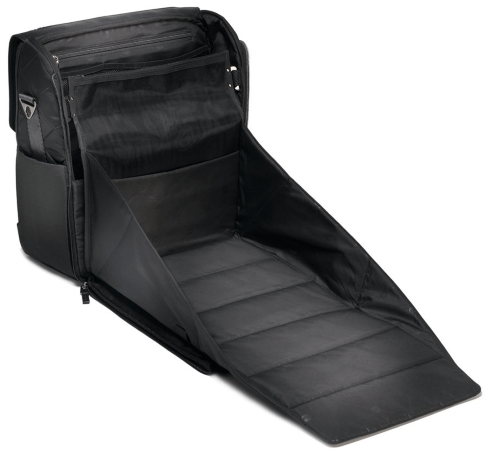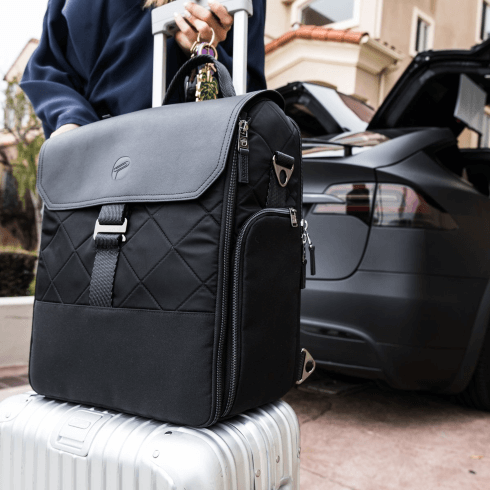 Convert Messenger Bag to Backpack: