PB&Me Chocolate Hazlenut Powdered Peanut Butter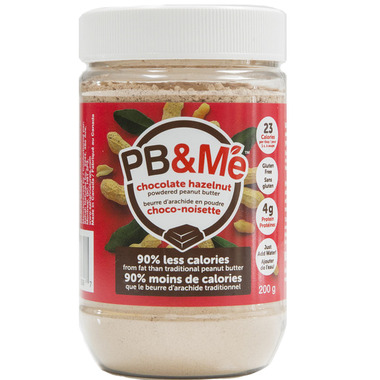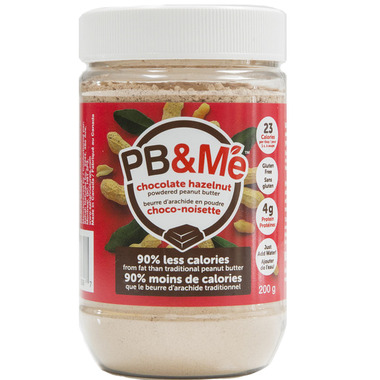 PB&Me Chocolate Hazlenut Powdered Peanut Butter
Enjoy your favourite nut spread in a low calorie, healthier form. PB&Me Chocolate Hazelnut powdered peanut butter is made with premium organic cocoa powder and the best hazelnuts in the world! 90% of the fat from peanuts is removed and blended with the best tasting ingredients creating a magical combination with twice the protein content of traditional spreads.

How to Enjoy:
Just add water to enjoy it as a spread, add to your shakes and smoothies, or use as a gluten free substitute for baking!
Features:
90% of fat from peanuts removed
25 calories per tablespoon
Contains more than 70% organic ingredients

Twice the amount of protein then traditional spreads
Ingredients: Peanuts, organic cocoa powder, organic cane sugar, milk powder, hazelnuts.