Pearhead Little Princess Stickers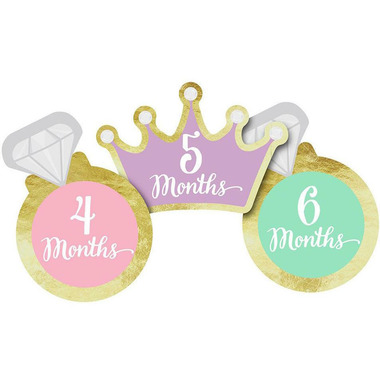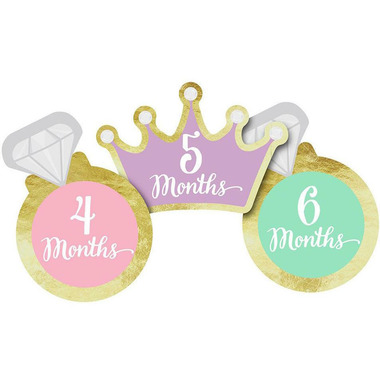 Pearhead Little Princess Stickers
Celebrate your pretty princess with Pearhead's Little Princess Belly Stickers. These adorable pink, purple, mint, and gold stickers are the perfect accessory to your little girl's outfit. And the matte gold foil adds a special sparkly touch.
There are 12 stickers included, one for every month of baby girl's first year. These adorable stickers include a diamond ring and princess crown design to celebrate your little princess.
The stickers are easy to use - simply peel and stick on baby's outfit. Snap a photo of your little baby with the sticker and post for everyone you love to see your adorable little pearhead! Capture the moment and share the love with Pearhead's little princess belly stickers. Use the hashtag #mylittlepearhead for a chance to be featured on Pearhead's social media pages.
Features:
Pearhead's little princess belly stickers are the perfect baby shower girl
Use the hashtag #mylittlepearhead for a chance to be featured on Pearhead's social media pages
Includes 12 stickers Diamond ring and crown designs
Pink, purple, and mint colors with gold foil matte
Simply peel and stick on baby girl's outfit
Snap a photo with baby and the sticker and share with your friends and family
Product Dimensions:
(ring sticker) 3.58" W x 4.54" H and (crown sticker) 4.8" W x 3.35" H