Penny Candy Jam Preserved Fruit Jam Pear and Thyme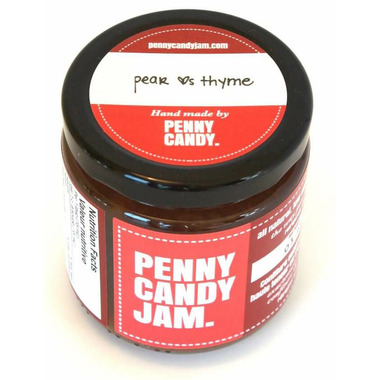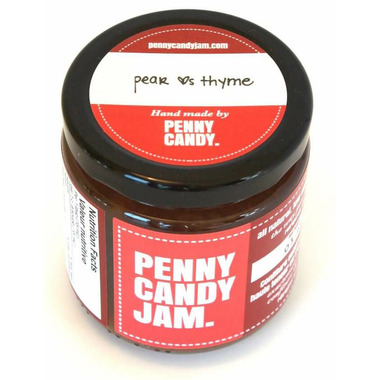 Penny Candy Jam Preserved Fruit Jam Pear and Thyme
Earthy and subtly sweet, this spread tastes like an August afternoon on the dock. Thyme highlights the pear's depth of flavour, while the skin of the fruit provides its signature texture.
Commonly paired with strong blue cheeses, this spread can also be used as an egg replacement for baked goods as well as a glaze for your favourite light meats. Use as a sauce with barbecued root vegetables for a light but earthy Autumn meal.

Features:
Natural product
Minimal processing
Pectin- free
Additive- free
Low sugar
Vegan

Ingredients:
Pears, organic cane sugar, lemon juice, lemon zest, thyme.