Penny Candy Jam Preserved Fruit Jam Pineapple and Jackfruit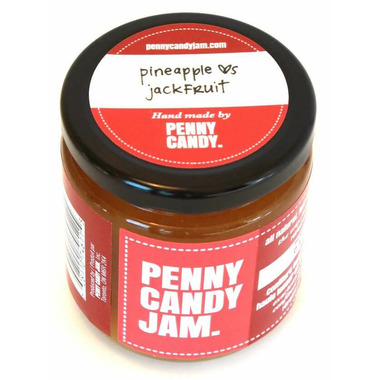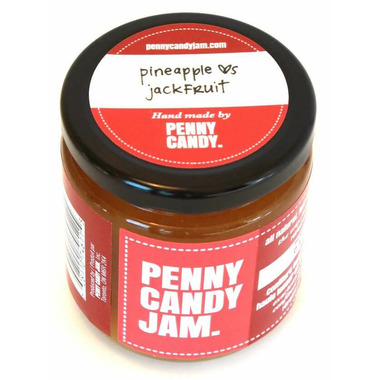 Penny Candy Jam Preserved Fruit Jam Pineapple and Jackfruit
Whether lying on the beach or simply enjoying the intense heat of the summer, this spread is a tidal wave of pineapple flavour! Jackfruit gives the pineapple a deep, rich backbone in this one of a kind combination.
Enjoy as a topping on your favourite burger or mix with coconut yogurt for a piña colada delight! Note that it is extremely common to eat this spread directly from the jar.

Features:
Natural product
Minimal processing
Pectin- free
Additive- free
Low sugar
Vegan

Ingredients:
Pineapples, organic cane sugar, jackfruit, lemon juice, lemon zest.