Penny Lane Organics Cooling Foot Lotion Peppermint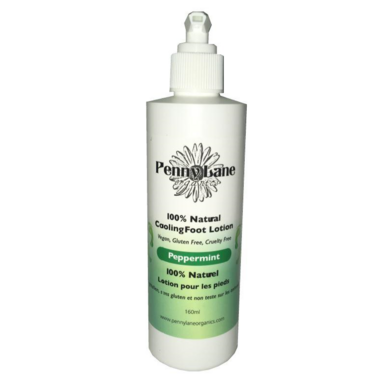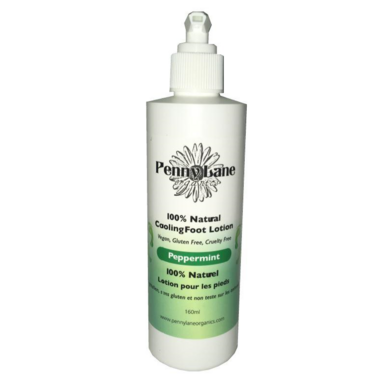 Penny Lane Organics Cooling Foot Lotion Peppermint
Super healing for broken, cracked heels. Shea butter helps hydrate and nourishes the skin-it helps your skin to heal and repair. Peppermint gives a cooling sensation, deodorizing benefits and encourage circulation. Tea Tree is antibacterial, anti-fungal and antimicrobial; a very effective treatment for foot fungus and athletes foot.
This cream spreads nicely and a little bit goes a long way. Fresh Peppermint smell.
Directions for Use: Use after cleaning your feet. A little goes a long way.
Product Ingredients: Coconut oil (Cocos nucifera), Olive Oil (Sodium Olivate), Shea Butter (Butyrospermum Parkii), Distilled Water (Aqua), Natragem (EcoCert Certified wax for use in organic and natural products), Vitamin E (Tocopherol), Peppermint (Mentha Piperita) essential oil, Tea Tree (Melaleuca alternifolia) Essential Oil, Geoguard Ultra (EcoCret Certified preservative for use in organic and natural products).
Caution: Do not use if allergic to any of the listed ingredients.