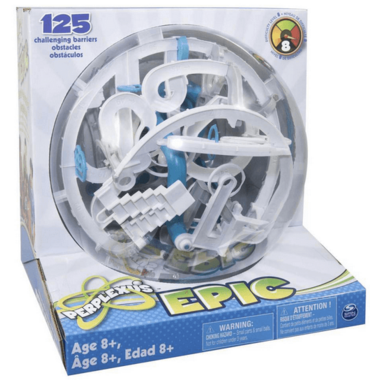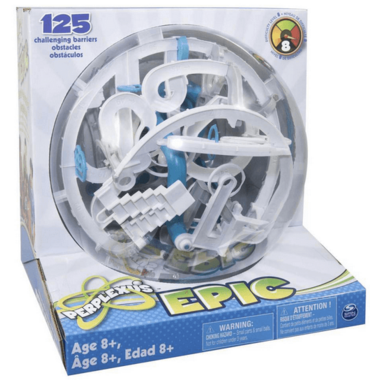 Presenting Perplexus Epic–the newest in the line of Perplexus mazes. With gnarly new obstacles that require a whole new level of concentration and finesse, Epic is here to humble you! Its impressive 125 barriers are certain to entertain, challenge and THRILL you to Epic proportions! How can something so easy to pick up, be so hard to put down?

How To Play:
Roll the ball to one of the starting points. There are four this time around, and you will need them!
Epic is a game of finesse It's about the right orientation, speed and balance. Remember, a gentle tap, a quick jerk, or a slight movement may be just what you need to stay on track. If you make it to the end, pat yourself on the back as you have conquered Epic!
Complete all four PERPLEXUS puzzles to become a Master!