Phat Tea Dark Berry Black Tea with Pink Salt & MCT Oil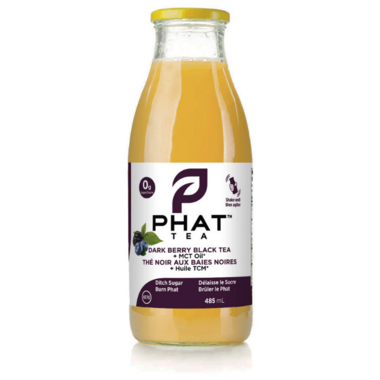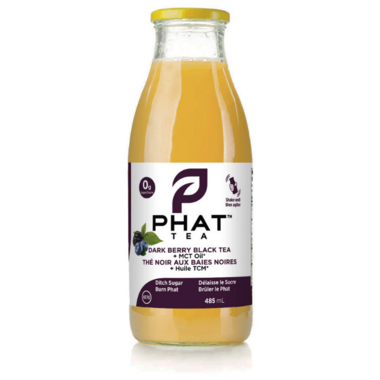 Phat Tea Dark Berry Black Tea with Pink Salt & MCT Oil
Instead of adding sugars that cause you to crash, gain weight and get hungry, Phat Tea uses MCT oil that does the exact opposite. When consumed, MCT oil is converted into ketone bodies which are great fuel for the brain and can improve cognitive function. Phat Tea is made to help you stay focused, control your weight and keep you satiated
!

Features:
Sugar free
Artificial sweetener free
Sweetened with pure stevia extract

Contains MCT oil
Contains Himalayan pink salt
Very finely ground tea powder is added, bringing some l-theanine and antioxidants to the party!

Perfect for Keto dieters

Vegan friendly

Ingredients:
Water, Acacia Fibre, Modified Coconut Oil(medium chain triglycerides), Natural Flavours, Citric Acid, Black Tea Powder, Himalayan Pink Salt, Purified Stevia Leaf Extract.