Phil & Teds Sport Buggy with Second Seat Included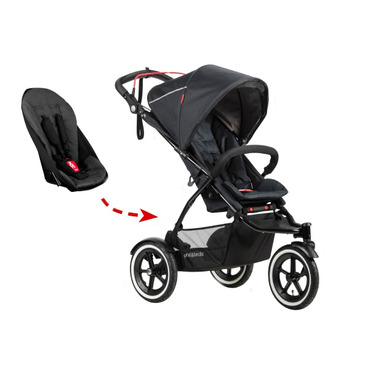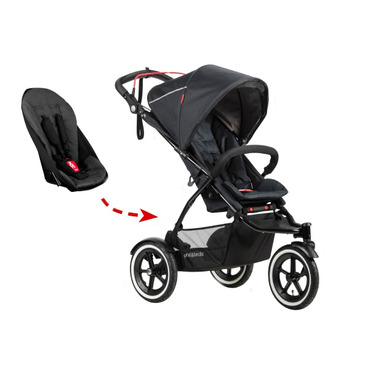 Phil & Teds Sport Buggy with Second Seat Included
- We're sorry, this product is no longer available!
- Shop for other products in: Single Strollers

Valid while quantities last, when you buy a Phil & Teds Sport Buggy we'll also include the matching Phil & Teds Double Kit (regular price $169.99) for free!
Phil & Teds Sport Buggy Details:
Phil & Teds latest version of the Sport Buggy is the world's first Auto Stop inline! The Sport Buggy is where proven all terrain buggy design meets adaptability, comfort and convenience thanks to it's auto stop safety brake. This stroller system is the only one you really need for your growing family! The unique double kit clips easily on so you can take one or two kids from aged newborn to 5 years old.
With the auto stop you'll be able to take baby's safety into your own hands! The hands-free auto stop allows for unpredictable parenting moments without the risk of your stroller rolling away. Attend to another child or search through your handbag with confidence and convenience.
Phil & Teds has re-invented the Double Kit, and now it can face you! Convert your Sport Buggy Double Kit into a rear facing seat and bond with baby as you stroll. The all-new design includes a mold-able head and neck support, one hand seat recline, and a sun cover to provide shade and privacy for your baby in the back seat.
The Sport Buggy also provides you with ultra-light handling. Pop up and over curbs like they're not even there! Phil & Teds clever engineering means less force is required to man-oeuvre over all terrain, in and beyond the city. Glide to your destination with 12" air filled tires to smooth out bumps in the road - we know it's a flat world! Lock the front wheel straight for rough terrain or light jogging, or switch to swivel for ultimate maneuverability.
Personalize your Sport Buggy by mix and matching accessories by choosing from a range of coloured liners and carrycot hoods to get your look!
Suitable for ages newborn to 5 years old.
Features:
Auto Stop for convenience and safety
Easily converts from a single to double inline stroller, using the double kit

Maximum main seat weight: 20 kg / 44 lbs
Maximum double kit on front weight: 20 kg / 44 lbs
Maximum double kit on rear weight: 15 kg / 33 lbs
Stroller weight: 27.5 lbs
Wheels: 3
Seating capacity: 2
Room to move: Sport Buggy offers 28% more seat height than leading competitor buggies
Adjustable handle height
One hand controlled fast fold
Added storage: Pockets on the side of the canopy and large under-seat shopping basket
26 riding options: allows you to create a versatile, comfortable seating for one child, twins, or two different aged children
Kund + Jugend Award Finalist 2013

Dimensions:

Unfolded 23.25"
Folded: 76 x 30 x 59 cm
Width: 59 cm
Phil & Teds Sport Buggy Double Kit Details:

Attach the all-new Phil & Teds Double Kit (second seat) to your Spot Buggy With Auto Stop to meet the needs of your growing family! This seat allows you to push two children, twins, or a newborn and children at one time.

Features:

Rear facing and front facing compatibility
Moldable seat liner for enhanced head and neck support
Sun mesh included for protection and privacy
One hand seat recline for a sleep baby!
Safety tested to a maximum weight capacity of 44 lbs in front position, 33 lbs in rear position
Includes double kit hinge set for use on the front with a newborn baby and toddler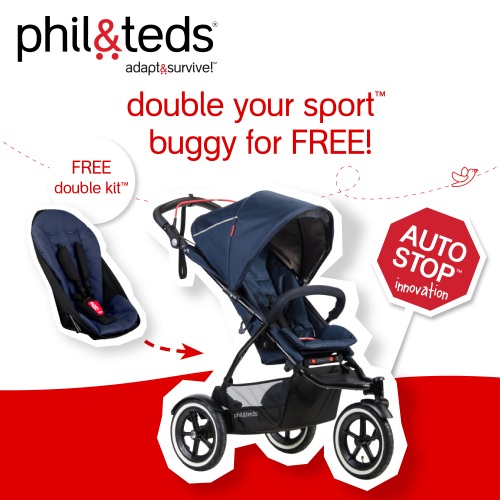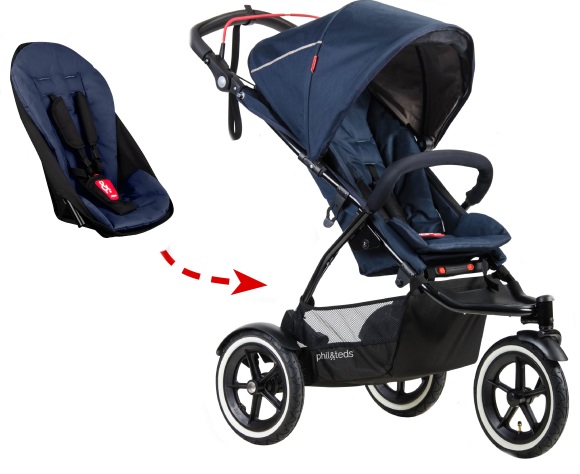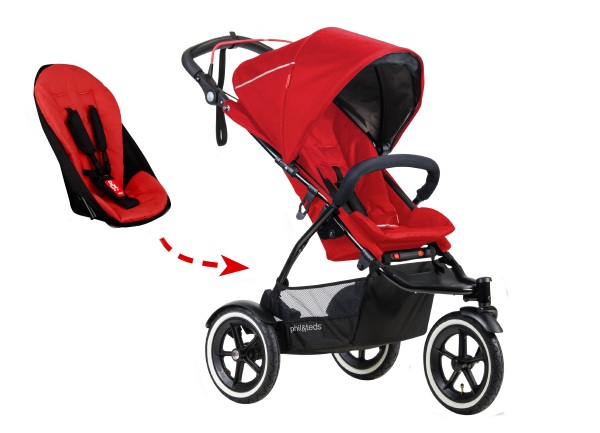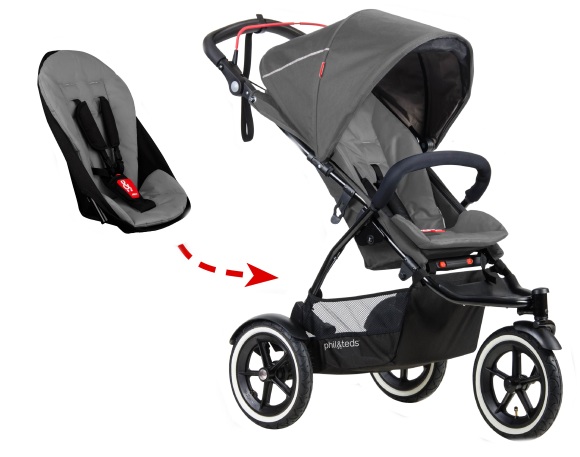 We're sorry! This item does not qualify for free samples.