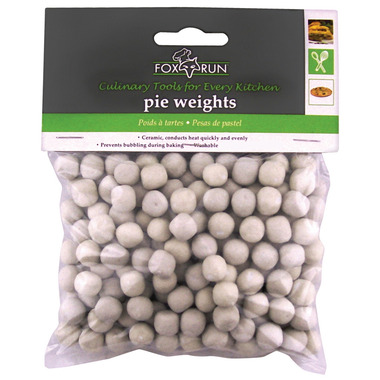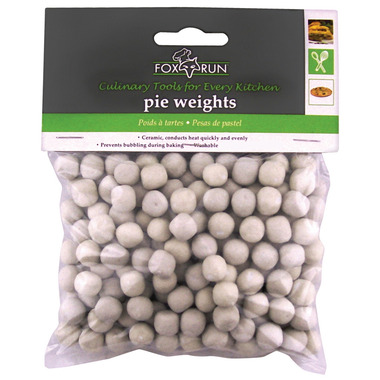 Ensure your pie does not puff while baking by using these Ceramic Pie Weights by Fox Run! The ceramic balls conducts heat quickly and helps your pie bake evenly. This bag comes with 10 oz of ceramic weights.
Dani:
more than a year ago
Not sure what size pie these weights would be appropriate for but definitely not for a normal sized pie.....maybe a small tartlette. If anyone does decide to buy these, you might want to pick up 2 packs because one is definitely not enough weight and not enough spread for a normal pie. Or forget these weights altogether and use some rice. Better than one package of these tiny "weights".
Page
1