Playmobil Island Juice Bar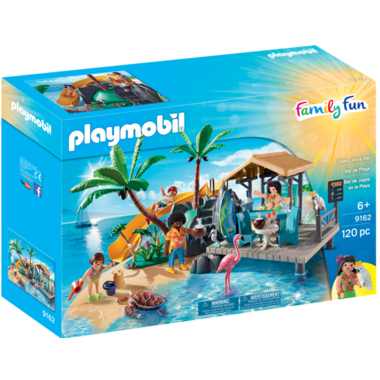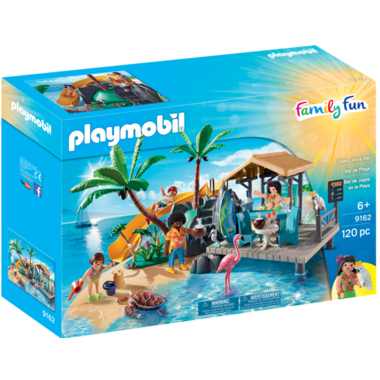 Playmobil Island Juice Bar
Enjoy a coconut cocktail and a swim at the PLAYMOBIL Island Juice Bar. Prepare yourself a drink at the bar, sip it on the deck and observe the wild birds. When it gets too warm, slide down the slide into the sea for a dip, play in the sand and go surf the waves. Let your imagination play!
Playset includes island with sand, rocks and deck, two adult figures, two children figures, bar, shelves, table and chairs, glasses, champagne bottle, cooler, surfboard, slide, palm trees, plants and flowers, sand castle, watering can, bucket, parrot, menu sign, flamingo, sea turtle, cockatoo, flip flops, and lots of other accessories. The sea turtle floats.
Inspires children to create their own adventures and let their imagination play. Encourages children to explore and learn while having fun.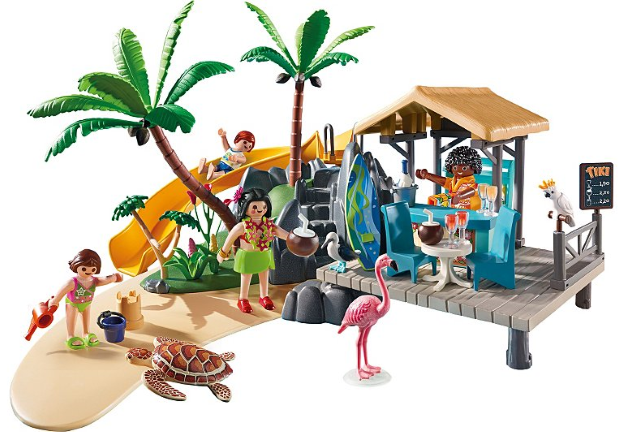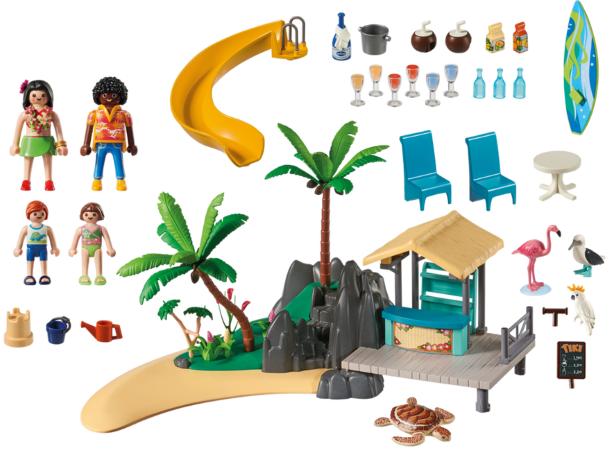 mindy:
a couple of weeks ago
My daughter (7 years old) loves this vacation playmobil set. She put it all together independently and I am amazed by the details of each little item. It's bigger than I expected. Great value. She put it on her bathroom counter, filled up the sink with water and let the little fires slide down into the sink.
Page
1