Poo-Pourri In A Pinch Before-You-Go Bathroom Spray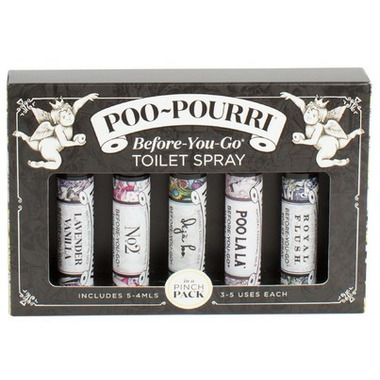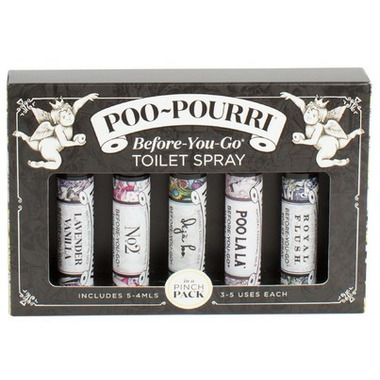 Poo-Pourri In A Pinch Before-You-Go Bathroom Spray
Spritz the bowl before-you-go and no one else will ever know!
Don't try to mask bathroom odors, eliminate them with Poo-Pourri Before-You-Go Bathroom Spray. Stop odor before it begins by creating a barrier on the surface of the water. Show odor who's boss and leave the toilet more fab than when you found it.
Set Includes:
4mL Lavender Vanilla (lavender + vanilla + citrus)
4mL No. 2 (peaches + mixed berries)
4mL Deja Poo (white flowers + citrus)
4mL Poo La La (peony + rose + citrus)
4mL Royal Flush (eucalyptus + spearmint + citrus)
How To Use:
Spritz 4-6 sprays into the toilet bowl on the water's surface. Proceed to do your thing.