Poo-Pourri Poo-Pourri Spiced Apple Before-You-Go Toilet Spray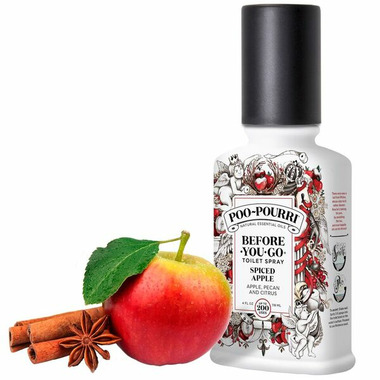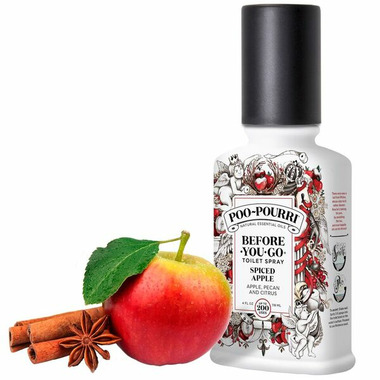 Poo-Pourri Poo-Pourri Spiced Apple Before-You-Go Toilet Spray
The "Before-You-Go" Bathroom Spray. Apple, Pecan and Citrus
Eliminates rather than masks bathroom odor. Good Housekeeping Seal of Approval. Money Back Guarantee. Up to 100 uses.
Directions:
4-6 sprays into the toilet bowl per use before you go!
Avoid Eye Contact. For External Use Only. Do Not Ingest. Use in Well Ventilated Area. Keep out of reach of Children.

Ingredients:
Natural Essential Oils and "other natural compounds" A proprietary list.
Natural. Essential Oils. Biodegradable. Not tested on Animals. Paraben, phthalate, benzene, ethanol and formaldehyde free. Made in the USA. Septic Safe