Prairie Naturals Organic RiceProtein Simply Natural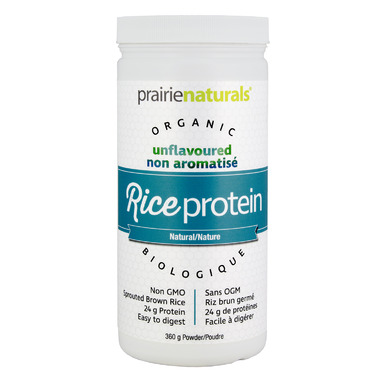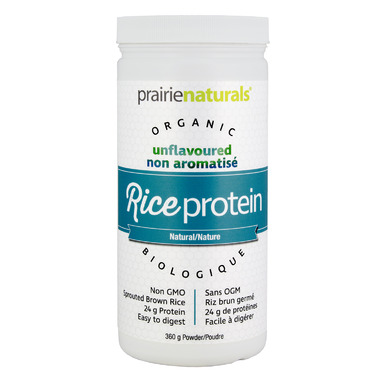 Prairie Naturals Organic RiceProtein Simply Natural
Prairie Naturals Organic Sprouted RiceProtein is 100% Vegan Protein Powder made entirely from organic, sprouted brown rice.
RiceProtein is a balanced, complete protein containing all the essential amino acids. It has a Protein Digestibility Corrected Amino Acid Score (PDCAAS) of 1, which is the same protein quality rating as whey, egg white and milk. Delicious, creamy-smooth flavour. Make great, whole food protein shakes for the whole family!
Directions:
mix 2 scoops with liquid of your choice in blender or shaker cup. Drink immediately.

Ingredients:
Oryzatein Silk™ Certified Organic, Sprouted Whole-Grain Brown Rice Protein Powder Concentrate (80% protein content).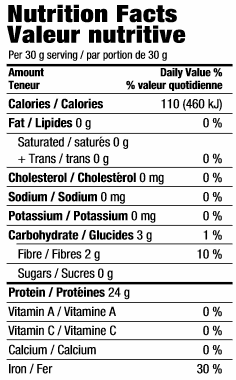 Organic, vegan, gluten free, sugar free, non-GMO, dairy free








Jerrid:
a few months ago
Big fan of this product. Ive tried a lot of different vegan protein powders and they always taste horrible. Ive had no issues with taste. Just mixing it with some fruit and nut milks. The product does make your shakes gritty but it doesn't bother me taste is what I care about.
1