Prairie Naturals Sublingual Melatonin 3 mg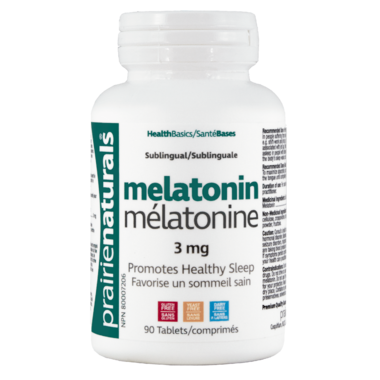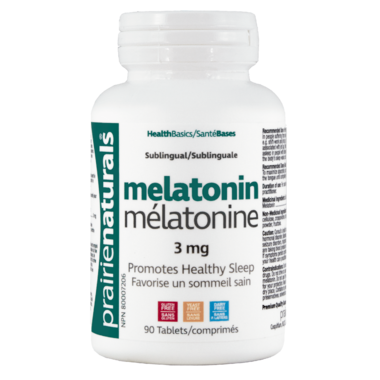 Prairie Naturals Sublingual Melatonin 3 mg
Prairie Naturals Sublingual Melatonin will help to increase total sleep time and to reduce the time it takes to fall asleep.

Features:
Sublingual form for quick absorption
Safe non habit forming
Promotes deeper and longer sleep
Helps lower blood pressure
Regulates hormone activity
Strong antioxidant effects
Directions:
Take one tablet at bedtime, allow to completely absorb under the tongue. Consult doctor before use if: hormonal disorder, diabetes, liver or kidneys disease, cerebral palsy, seizure disorder, migraine, depression or hypertension, taking blood pressure or sedative/hypnotic medications.
Ingredients:
melatonin,mannitol, sorbitol, microcrystalline cellulose, crospovidone, magnesium stearate, natural peppermint powder, fructose