PRANA Amandine Organic Maple Almonds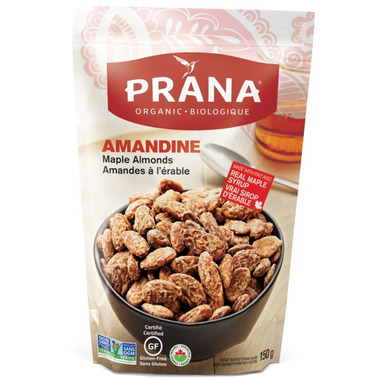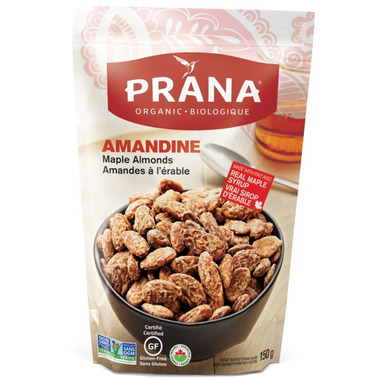 PRANA Amandine Organic Maple Almonds
Ultimate sensory experience, these slow dry-roasted almonds are coated with pure Canadian maple syrup and a pinch of unrefined sea salt creating an original, nutritious and delicious snack. Comprised of 54 beneficial compounds such as antioxidants, vitamins and trace element, organic maple syrup provides comfort for the taste buds and the body.
Sweet flavour and crunchy texture mingle together to heighten your Prana experience. Almond lovers' ultimate taste bud pleaser!
Features:Ingredients:
Organic Almonds, Organic Maple Syrup, Algarve unrefined Sea Salt.