Prana Dried Organic Mangoes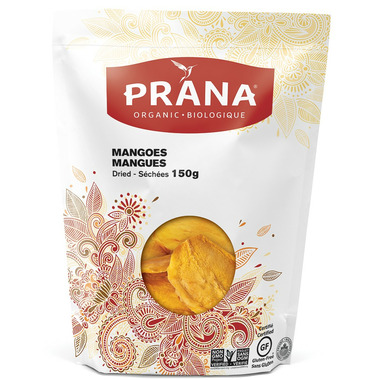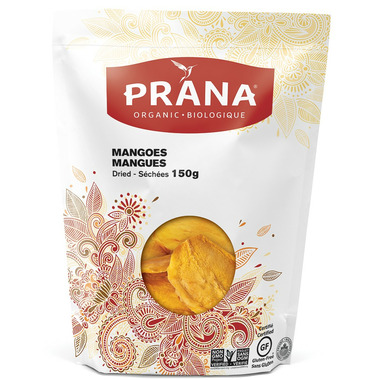 Prana Dried Organic Mangoes
Dried mangoes are a nutritious choice for the whole family because they are a good source of iron, vitamin A and vitamin C. Prana's organic dried mangoes are pure, untampered exotic pleasure, without any added sugars, flavors or sulfites.
Perfect for a quick and healthy snack on the go, they're a great way to take a break - all you have to do is take a bite, close your eyes and taste the tropics. Rehydrated in water, they can be utilized as a base for a mango smoothie.
Ingredients: Organic mangoes. May contain traces of nuts, soy and sesame ingredients.