PRANA No Mylk'n Organic Chocolate Bark
Hazelnut & Crispy Rice
95 g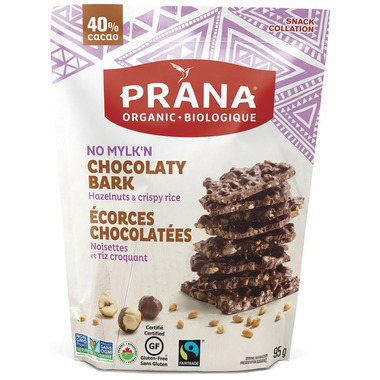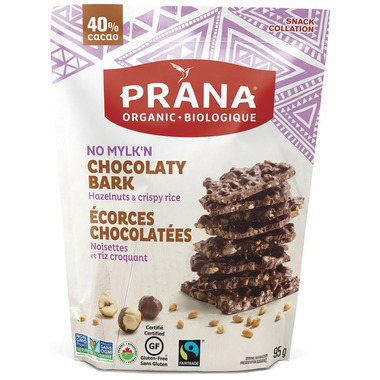 PRANA No Mylk'n Organic Chocolate Bark
Hazelnut & Crispy Rice
95 g
Chocolate Bark is the latest from PRANA. It is made from 100% organic ingredients and is Fair Trade certified.
Ingredients:
40% Chocolate Cocoa* (Dehyrated rice syrup*, Cane sugar*, Chocolate liquor*, Cocoa butter*, Soy lecithin*, Vanilla extract*), Hazelnuts*, Crispy rice*, Sunflower Seeds*, Sea Salt.
*Organic.

Contains hazelnuts and soy. May contain milk, sesame, and nut shells.