Prana Organic Annapurna Trail Mix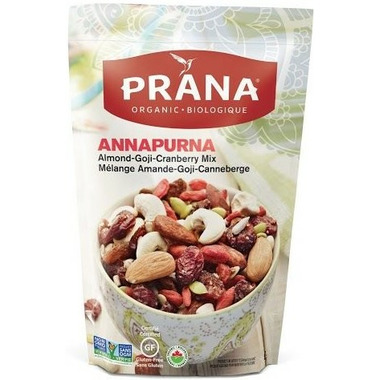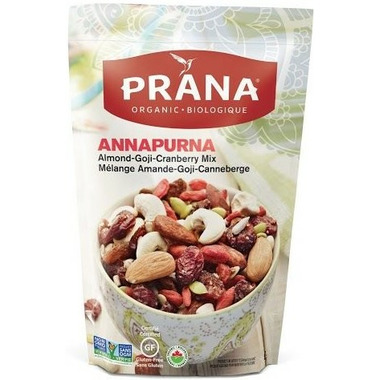 Prana Organic Annapurna Trail Mix
Sweet and salty, PRANA's savoury trail mix gives you the best of both worlds. Made from wheat-free tamari, raw crunchy almonds, non-roasted divine cashews, sweet cranberries infused in apple juice, energizing goji berries and flavourful sunflower seeds, this Himalayan mix will make you want to climb mountains!
The Annapurna trail mix is an ideal source of energy for active people with its exquisite taste, high level of protein and antioxidants and its perfect balance between nuts and dried fruits. Wholesome, natural and flavourful this trail mix is truly daring to the taste buds. One bite and this snack will leave you on the edge of greatness. A true PRANA mix!
Ingredients:
Organic Raw and Tamari Almonds (water, soybeans, sea salt), Organic Sultana Raisins, Organic Cashews, Organic Cranberries (cranberries, apple juice, sunflower oil less than 0.05%), Organic Pumpkin seeds, Organic Sunflower seeds, Organic Goji berries.