PRANA Samadhi Organic Tamari Almonds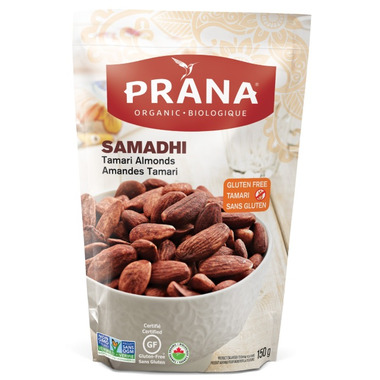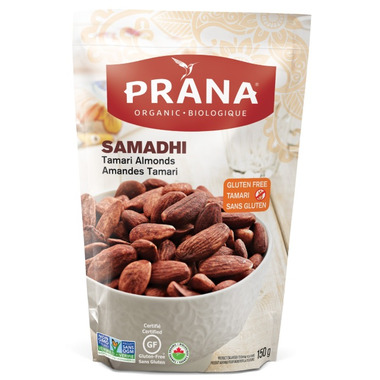 PRANA Samadhi Organic Tamari Almonds
Smooth and flavourful oriental mix in this wheat-free tamari. It's the perfect balance between flavour and texture. These divine and lightly dry-roasted first quality almonds with no added salt have been handcrafted in PRANA's workshop thanks to an innovative process. The ultimate appetite suppressant snack without compromise!
Excellent for the digestive system, helps eliminate heavy metals in the blood such as mercury, and protects the body from pollutants; tamari sauce adds a very nutritious aspect to this savoury organic snack. Crunchy and tasty, be ready to discover ultimate reality...SAMADHI!
Features:Ingredients:
Organic Almonds, Organic Tamari (water, organic soybeans, sea salt, organic alcohol).