Precision Supplements I-PLX Multi Source Isolate Complex
French Vanilla Creme
908 g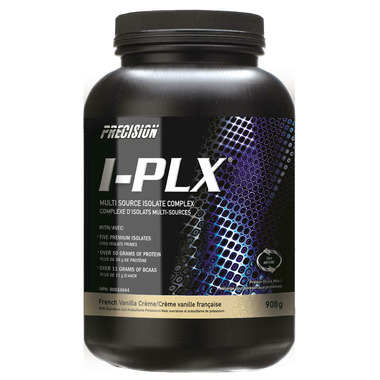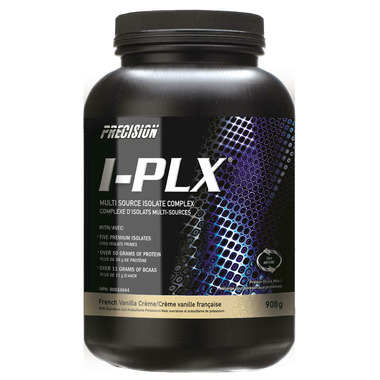 Precision Supplements I-PLX Multi Source Isolate Complex
French Vanilla Creme
908 g
Introducing Precision I-PLX®. Combine five different isolates, three fiber sources and two fats and you have a revolutionary protein supplement. I-PLX® is the first prolonged availability protein derived entirely from pure protein isolates. Due to their varying digestive rates, this unique combination offers an expanded window of protein availability. No more catabolic down time or an excessive number of shakes each day. No more wasting of your endless and exhausting hours in the gym with inadequate fuel for repair. If that's not enough, I-PLX® is so rich, creamy and delicious you won't believe it's 100% protein isolate.
Complete your routine, reach your potential and Fuel your Passion™ with Precision I-PLX®.
Features:
Over 50g of protein
Over 11g of BCAA's
Offers instant, short and medium term protein availability
A smooth delicious taste that puts all other isolates to shame
Flavours and Sweeteners:
Acesulfame Potassium (70 mg), Sucralose (25 mg), Natural and Artificial Flavour.
Attention Athletes:
Precision I-PLX is manufactured in a cGMP compliant facility that is completely free of banned substances, eliminating any concern of cross-contamination