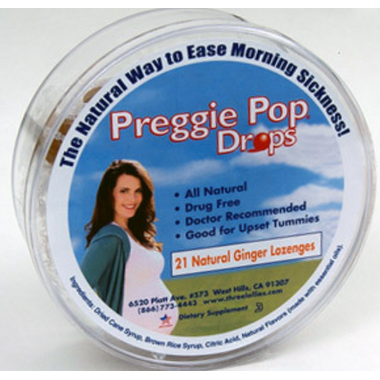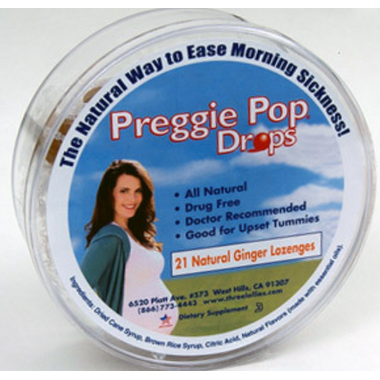 Developed by healthcare professionals to provide relief from morning sickness in a drug free, all natural way.

Preggie Pop Drops are effective due to their special formulation of essential oils, aromatherapy and a unique delivery method.

Preggie Pop Drops are also a great addition to your labour bag to help with dry mouth and provide a nice energy boost.

Ingredients: Dried Cane Syrup, Brown Rice Syrup, Citric Acid, Natural Flavors (made with essential oils) and Natural Colors.

Directions: For oral consumption only. Allow to dissolve in mouth. Do not chew.