Pretty Fresh Mint Foot Butter
For dry, cracked skin
30 g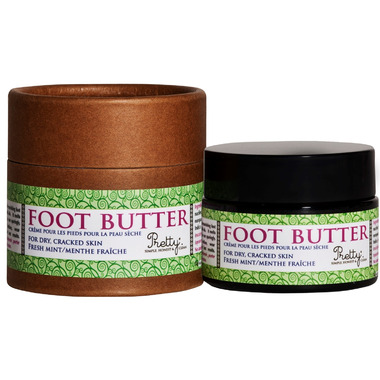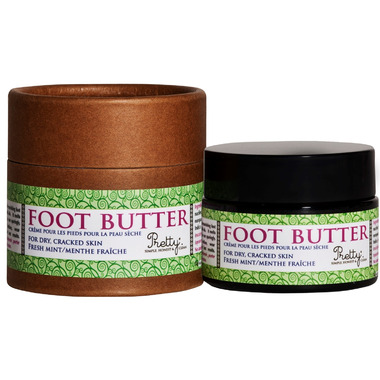 Pretty Fresh Mint Foot Butter
For dry, cracked skin
30 g
Your feet deserve a good rub at the end of a long day. Pretty nourishing foot butter is infused with antibacterial and healing essential oils. It melts through skin and prevents cracks. Super concentrated, so use sparingly.
Features:
Infused with pure essential oils
No artificial fragrances
No chemical ingredients
Preservative free
Directions: Apply before bedtime, wear cotton socks for best results.

Ingredients:
Shea butter, organic virgin coconut oil, sweet almond oil, olive oil, organic jojoba oil, neem oil, pepperment oil, organic eucalyptus oil, rosemary oil, spearmint oil