Pro Clinical Hydroxycut CLA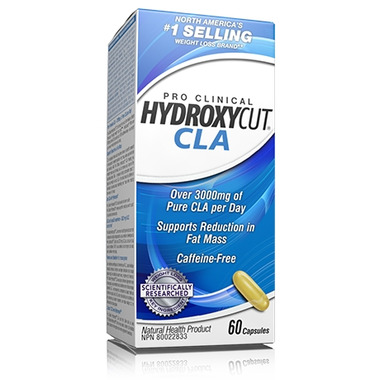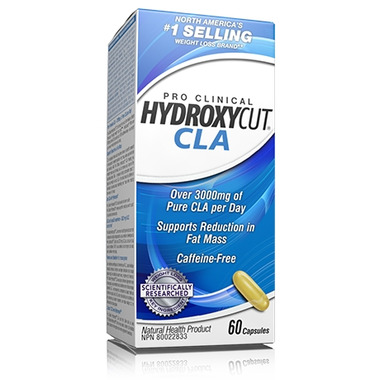 Pro Clinical Hydroxycut CLA
- We're sorry, this product is no longer available!
- Shop for other products in: CLA

CLA (conjugated linoleic acid) has been shown in scientific research to help support weight management, when used with diet and exercise. Pro Clinical Hydroxycut® CLA can help you reach your weight management goals, an ideal choice for athletes or individuals looking to maintain lean mass. This potent formula will help you get a significant source of CLA, providing over 3000mg of pure CLA per day!
Features:
Over 300mg of Pure CLA per Day
Supports Weight Management
Caffeine-Free
Recommended Dose (Adults):
Take 1 serving (2 softgel capsules) twice daily, with a glass of water. Take your first serving upon awakening and your second serving before bed. Drink 8 to 10 glasses of water a day for general good health. Consult a health care practitioner for use beyond 6 months.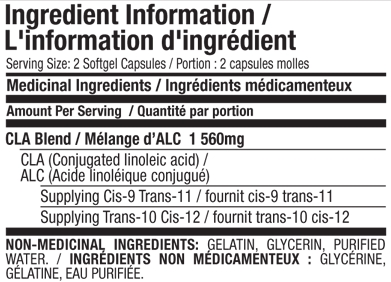 RISK INFORMATION:
Not intended for use by persons under 18. Do not use if pregnant or nursing. Do not use if you have CVD, diabetes, metabolic syndrome or insulin resistance. Some people may experience gastrointestinal upset. Consult a health care practitioner prior to use if your goal is to achieve weight loss or if you are obese or have cardiovascular disease (CVD) risk factors (e.g., high blood pressure, high cholesterol and/or triglycerides). Discontinue use and consult a health care practitioner if you experience unusual symptoms. Consult a health care practitioner before use if you have been treated for, or diagnosed with or have a family history of any medical condition, or if you are using any prescription or over-the-counter drug(s), including blood thinners. Consult a health care practitioner before starting any diet or exercise program. Do not exceed recommended serving. Improper use of this product will not improve results and is not advised. Use only as directed. Do not use if packaging has been tampered with. Store in a cool, dry place (16°C to 27°C). KEEP OUT OF REACH OF CHILDREN.