Pro Clinical Hydroxycut Gummies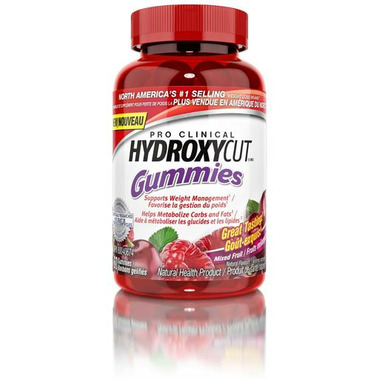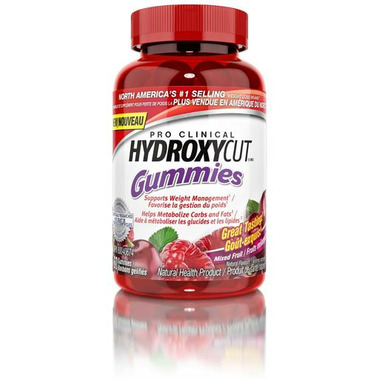 Pro Clinical Hydroxycut Gummies
Hydroxycut® Gummies contain the same weight management ingredients as Pro Clinical Hydroxycut®, but this powerful formula is now packed into a great tasting, delicious, mixed fruit-flavoured gummy. It's never been a better time or more palatably pleasing to manage your weight using Hydroxycut products as it is with Hydroxycut® Gummies, when combined with diet and exercise. Get the result you want with the weight management and stimulant-free powers of Hydroxycut® Gummies today!
Features:
Supports Weight Management
Helps Metabolize Carbs & Fats
Stimulant Free
Recommended Dose (Adults):
Take 1 serving (2 gummies) twice daily with a glass of water, 30 to 60 minutes before meals. Do not exceed 2 servings (4 gummies) in a 24-hour period. Consult a health care practitioner for use beyond 12 weeks.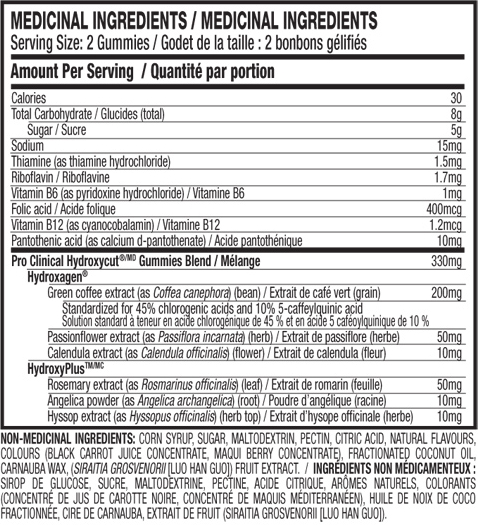 RISK INFORMATION:
Not intended for use by persons under 18. Do not use if pregnant or nursing. Discontinue use and consult a health care practitioner if you experience unusual symptoms including allergic reactions. Consult a health care practitioner before use if you: have a peptic ulcer, diabetes or cardiovascular disease; are taking blood thinners or products with sedative properties. Avoid prolonged UV light exposure. Consumption with alcohol, other medications or natural health products with sedative properties, is not recommended. Some people may experience drowsiness. Do not use in conjunction with alcoholic beverages, when driving a vehicle or while operating machinery. Exercise caution if you are involved in activities requiring mental alertness. Do not use if you are allergic to plants of the Asteracaea/Compositae/Daisy family. Hypersensitivity (e.g. allergy) has been known to occur, in which case, discontinue use. KEEP OUT OF REACH OF CHILDREN.