Probar Base Protein Bar Coffee Crunch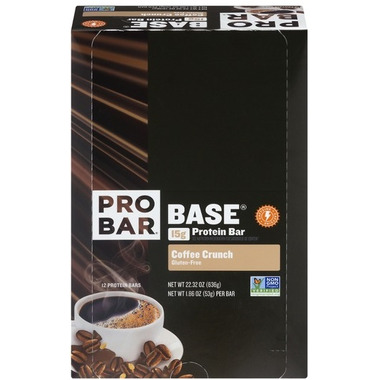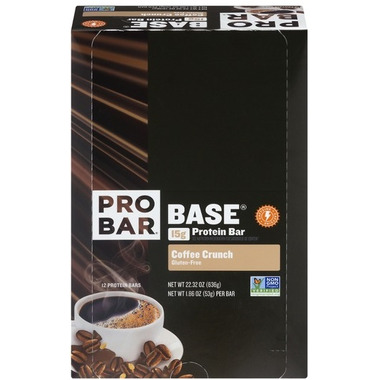 Probar Base Protein Bar Coffee Crunch
This bar combines rich coffee, savory cocoa, and a delightful texture that will energize you anytime of day.
Features:Ingredients:
Soy protein isolate, organic tapioca syrup, organic dried cane syrup, fractionated palm kernel oil, organic blue agave syrup, glycerin, organic agave inulin, seed blend (flaxseed, chia seed), cocoa, natural flavor, high oleic safflower oil, organic soy protein isolate, tapioca starch, oat fiber, organic rice protein concentrate, coffee, soy lecithin, yerba mate extract, salt, gum arabic, rosemary extract, tocopherals, citric acid, ascorbic acid.
Contains Soy.