Prodyne Beechwood with Stainless Steel Inlay Cheese Slicer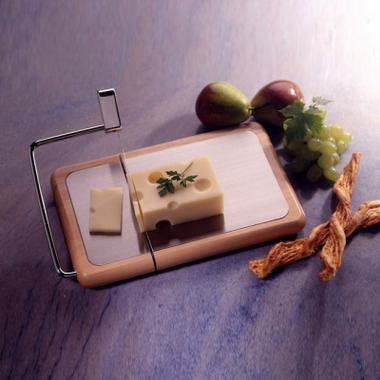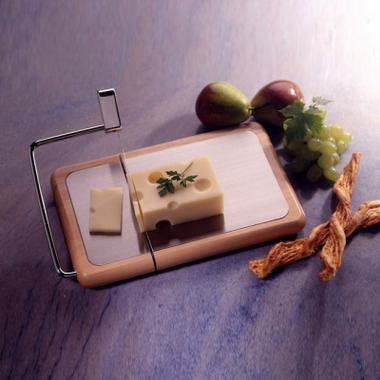 Prodyne Beechwood with Stainless Steel Inlay Cheese Slicer
This handsome combination of natural Beechwood and 18/8 brushed stainless steel will be admired by all. The built-in stylish chrome arm and handle grip has a stainless steel cutting wire that sinks easily into even the hardest cheese, to guarantee a perfect slice, thick or thin, every time.
Features:
Board measures 9 ½" x 6"
Non-slip rubber feet
Patrice:
more than a year ago
We've had a small Prodyne cheese slicer for many years and love it. When we discovered a girlfriend didn't have a slicer, this was the brand we searched. We got her this one to match her bamboo cutting board, and she was thrilled! We also bought the stainless-topped one for ourselves for when we need a larger board. Great products!
Page
1