Progressive Perfect Probiotic Safe Travels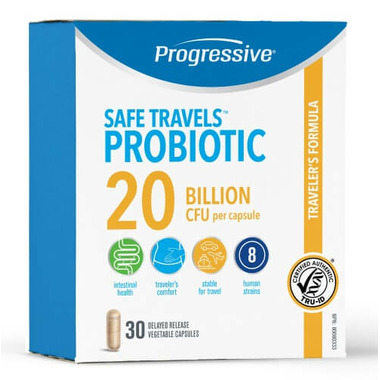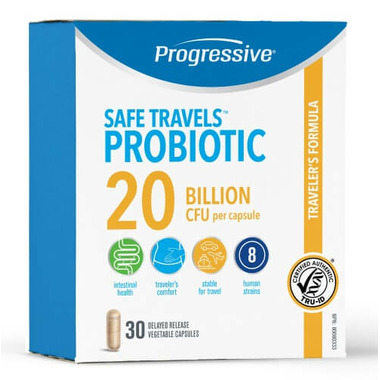 Progressive Perfect Probiotic Safe Travels
Progressive Perfect Probiotic Safe Travels helps support intestinal/gastrointestinal health.
Dosage: One serving daily.
Ingredients: Saccharomyces boulardii, (HA-111), (HA-129), (HA-122), (HA-132), (HA-135), (HA-114), (HA-116), (HA-118), Hypromellose, Potato Starch, Magnesium Stearate, Cryobiotic Protection System (Skim Milk, Sucrose, Trypticase, Ascorbic Acid). Allergens: Contains milk and soy.
Caution: Discontinue use and consult a health care practitioner if symptoms of digestive upset occur, worsen, or persist beyond 3 days. Do not use if you have an immune-compromised condition.