Project Mc2 Experiments with Dolls Adrienne's Lemon Soap
S.T.E.A.M. Experiment | Ages 6+
Ages 6+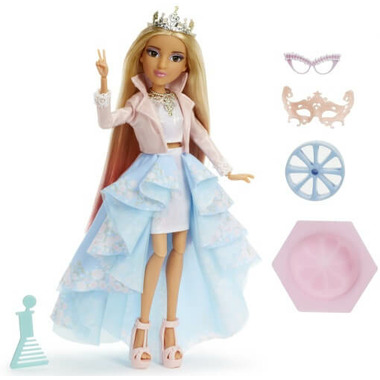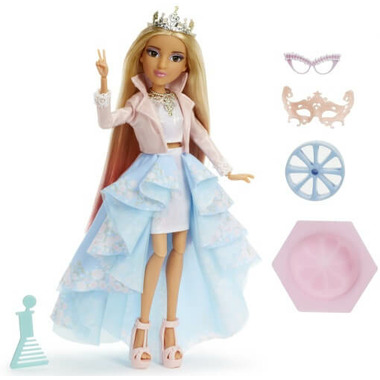 Project Mc2 Experiments with Dolls Adrienne's Lemon Soap
S.T.E.A.M. Experiment | Ages 6+
Ages 6+
Project Mc2 is a team of super-smart and seriously cool girls who use their love of science and their spy skills as they go on missions for secret organization, NOV8 (that's "innovate"!). They're real girls with real skills ready to take on anything. Watch new episodes of the Project Mc2 original series, only on Netflix!
Picking up S.T.E.A.M. with Science-Technology-Engineering-Art-Math Conduct your own experiments at home or on the go, just like the girls from Project Mc2. Now you can perform a cool S.T.E.A.M. experiment at home, just like Project Mc2 culinary chemist, Adrienne Attoms. Make your own lemon soap using household ingredients again and again.
Meet Adrienne Attoms! People say girls are made from a pinch of sugar and spice, but she has a more complex recipe. Following in her abuela's footsteps, she is a culinary chemist -- science is so delicioso. She's pretty, brilliant!
Features:
Perform a cool S.T.E.A.M. experiments at home like Adrienne Attoms on the Emmy nominated Netflix original series Project Mc2
Includes a fun science activity: make lemon soap again and again with household ingredients
Includes lemon-shaped soap mold and wedge cutter
Fully articulated Adrienne Attoms doll with pink ombre tipped hair, dressed in a gorgeous masquerade costume with fancy accessories and premium details
Doll fashion accessories include: baby pink moto-style jacket with white lace cuffs, white iridescent skirt with blue floral georgette overlay with baby blue sheer organza lining, white iridescent sleeveless top, silver iridescent tiara, pearly pink masquerade mask, pearl encrusted cat eye glasses, silver princess necklace, platform t-strap sandals with glitter encrusted heel and comb to style your doll's hair
Household ingredients not included