Project Mc2 Experiments with Dolls Camryn's Nail Polish
S.T.E.A.M. Experiment | Ages 6+
Ages 6+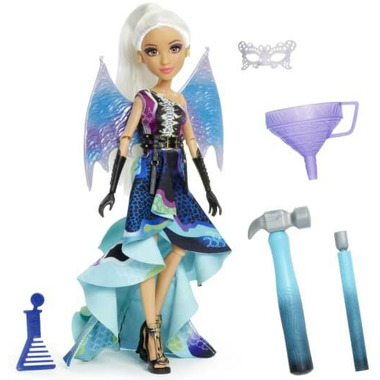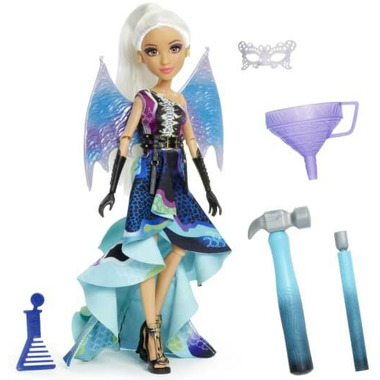 Project Mc2 Experiments with Dolls Camryn's Nail Polish
S.T.E.A.M. Experiment | Ages 6+
Ages 6+
Project Mc2 is a team of super-smart and seriously cool girls who use their love of science and their spy skills as they go on missions for secret organization, NOV8 (that's "innovate"!). They're real girls with real skills ready to take on anything. Watch new episodes of the Project Mc2 original series, only on Netflix!
Picking up S.T.E.A.M. with Science-Technology-Engineering-Art-Math Conduct your own experiments at home or on the go, just like the girls from Project Mc2. Now you can perform a cool S.T.E.A.M. experiment at home, just like Project Mc2 engineer, Camryn Coyle. Make your own nail polish colours using household ingredients again and again.
Meet Camryn Coyle, construction queen and engineer! She's known for her high IQ, but her real genius comes out in the garage. She's a firm believer in that if you can't figure it out, take it apart. How else do you think she souped up her skateboard? Nailed it!
Features:
Perform a cool S.T.E.A.M. experiments at home like Camryn Coyle on the Emmy nominated Netflix original series Project Mc2. Make your own nail polish colors using household ingredients again and again
Includes a fun science activity: make your own nail polish colors again and again with household ingredients
Includes hammer, excavator and funnel
Fully articulated Camryn Coyle doll with pure white high pony tail, dressed in a gorgeous dragon-inspired masquerade costume with fancy accessories and premium details
Doll fashion accessories include: single shoulder gown with multi-colour dragon-inspired scale print and ruffle train, detachable pearl ombre dragon wings, icy lavender masquerade mask, gold crescent moon and star earrings, black double belt with gold details, black t-strap heels with good accents and comb to style your doll's hair
Household ingredients not included