ProtiLife Heavenly Chocolate & Peanut Protein Bar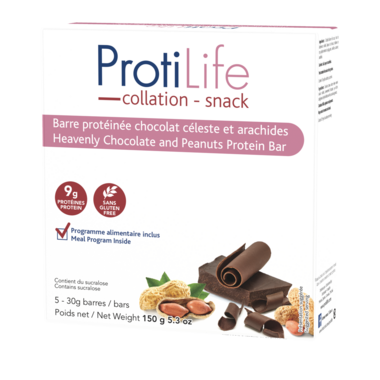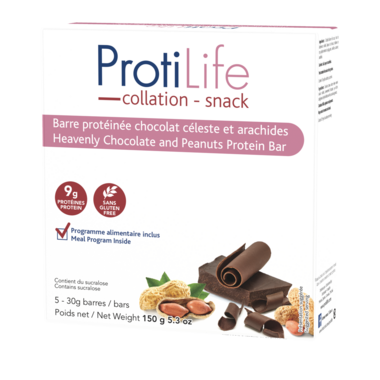 ProtiLife Heavenly Chocolate & Peanut Protein Bar
ProtiLife Heavenly Chocolate & Peanut Protein Bars are high in protein, making them a great snack choice!
Balance your lifestyle with ProtiLife! ProtiLife is a healthy, nutritionally balanced weight loss program, scientifically designed to help you lose unwanted weight and keep it off for life!
Ingredients: Chocolate (cocoa butter, whey protein isolate, maltitol, unsweetened chocolate, soy lecithin, polyglycerol polyricinoleate, vaniline, sucralose), peanuts. Contains milk ingredients and peanuts. May contain treenuts and seeds.

Nutrition: 150 Calories, 0.1 Trans Fat, 9g Protein