Province Apothecary Basic Clear Kit
For Oily and Congested Skin
2 pc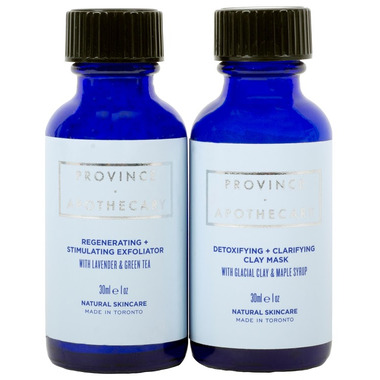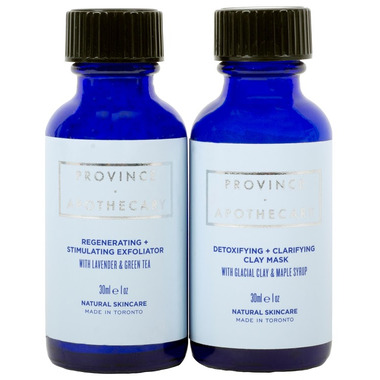 Province Apothecary Basic Clear Kit
For Oily and Congested Skin
2 pc
Province Apothecary Basic Clear Kit is perfect for anyone who wants help maintaining beautiful skin or for someone who wants to nourish and clear problem skin.
Includes:
Regenerating + Stimulating Exfoliator (30ml)




Detoxifying + Clarifying Mask (30ml)



Benefits:
Ideal for all skin types




Exfoliator can be used every 3 days




Clay Mask to be used weekly to help clear congestion



Ingredients:
Exfoliator: Oat Flour*, Lentil Flour*, Flax Seed*, Lavender*, Violet flowers + leaves*, Green Tea Leaf*. *Certified organic ingredient.
Clay Mask:
Rhassoul Clay, Kaolin Clay, Canadian Algae*, BC Glacial Marine Clay and Maple Syrup*. *Certified organic ingredient