Pure Anada Citrus Refreshing Cleanser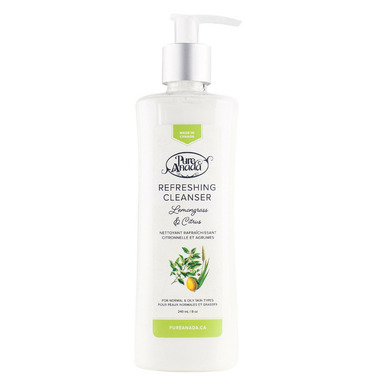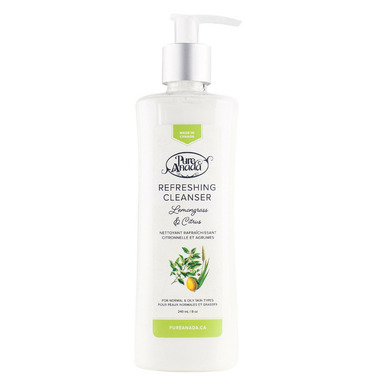 Pure Anada Citrus Refreshing Cleanser
Whisk away makeup and oils with this natural, Pure Anada Citrus Refreshing Cleanser. The lovely, fresh scent of organic lemongrass essential oil will have you addicted!
Great for every skin type, especially oily or combination.
Suggested Use: Apply a thin layer to your skin and wipe clean with a damp cloth. The organic sunflower oil and sugar-based surfactants help to soften and gently cleanse your skin, without disrupting its delicate balance.
Ingredients: Aqua, *Helianthus annuus (Sunflower) Oil, Decyl polyglucoside, (sugar based surfactant), Cetearyl Olivate, Sorbitan Olivate,(Olivem®1000),Vegetable Glycerin, *Cymbopogon flexuosus (Lemongrass), *Citrus sinensis (Orange), *Citrus racemosa (Grapefruit), *Citrus aurantifolia (Lime), Leuconostoc/Aloe barbadensis Leaf/ Sorbus Aucuparia Fruit Ferment Filtrate
*Certified Organic Ingredients
Please note: This product occasionally turns pink during the production process. In the past, Pure Anada has kept the "pink batches" off the market in an effort to maintain a consistent appearance. However, to avoid waste they have decided to release this product as it. The pink tone is simply a natural reaction caused by the grapefruit essential oil in the formula. Depending on the season and where it was grown, will determine the amount of phytochemicals and antioxidants in the grapefruit and in turn, how pink the product becomes.

Rest assured, it is still the same cleanser. Enjoy as usual!

Natural, organic, vegan, gluten free, non-GMO, dairy free, peanut free product