Pure Anada Fruit Enzyme Exfoliating Cleanser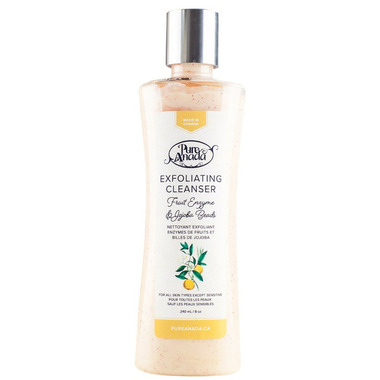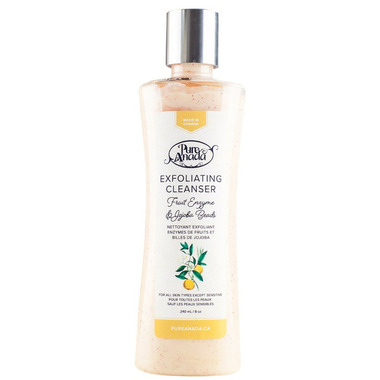 Pure Anada Fruit Enzyme Exfoliating Cleanser
Jojoba beads and fruit enzymes gently exfoliate skin cells to renew and brighten your complexion. This cleanser is naturally scented and colored with real fruit extracts! Yummy.
Features:
2 forms of exfoliation: chemical (fruit enzymes) and mechanical (jojoba beads)
Citrus scent (orange and grapefruit)
Good for every skin type, except sensitive
Suggested Use: Apply a thin layer to your skin and wipe clean with a damp cloth. Gentle enough to use daily. Suggested frequency: at least once a week.

Ingredients: Aqua, *Helianthus annuus (Sunflower) Oil, Cetearyl Olivate, Sorbitan Olivate, Citrus aurantium (Orange Fruit), Ananus communis (Pineapple Fruit), Citrus paradise (Grapefruit), Decyl polyglucoside, (sugar-based surfactant), Jojoba wax spheres, Vegetable Glycerin, Leuconostoc/Aloe barbadensis Leaf/ Sorbus Aucuparia Fruit Ferment Filtrate
*Certified Organic Ingredient
Natural, vegan, gluten free, non-GMO, dairy free, peanut free product