Pure Protein Chocolate Salted Caramel Protein Bar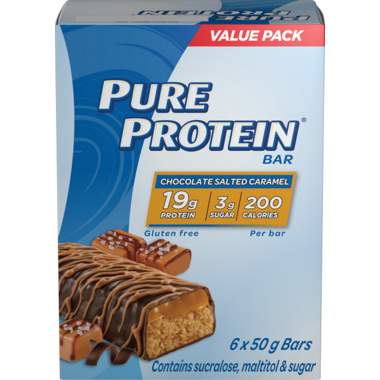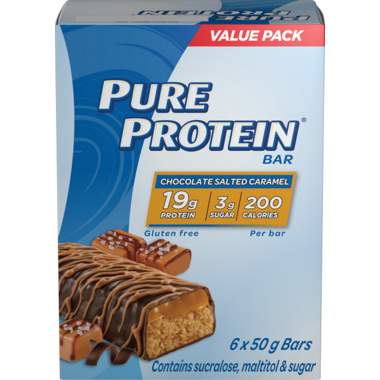 Pure Protein Chocolate Salted Caramel Protein Bar
Craving a sweet 'n salty snack? This will be your new go-to fix. Pure Protein has combined chocolate and salted caramel so that you can enjoy a healthy, tasty snack whenever hunger strikes.

Features:
19g of protein with no artificial colours or flavours.
Low in calories, fat and sugar with no trans fats.
Gluten free
6 bars in a Value Pack for great savings!