PureBites Freeze Dried Lamb Liver Dog Treats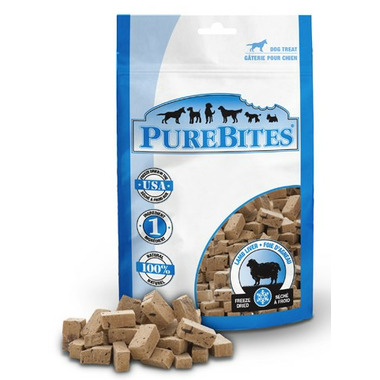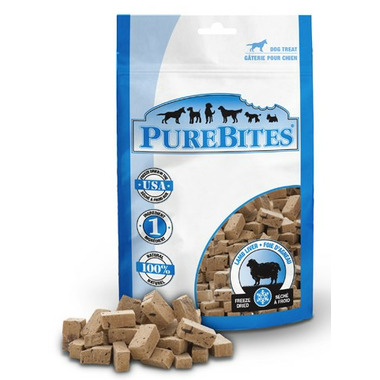 PureBites Freeze Dried Lamb Liver Dog Treats
PureBites dog treats are made with only 1 ingredient; 100% Pure New Zealand Lamb Liver Freeze Dried in the USA.
Dogs love the taste of PureBites because their treats are freeze dried RAW to lock in the aroma, texture and freshness they crave. Dog parents love PureBites because their treats are 100% pure and rich in nutrients for a happy and healthy life.
Features:
100% natural, pure and easy to digest without any added preservatives
On Average 7 calories per treat and high in protein
Lamb Liver is a great alternative protein to feed as a healthy treat or for dogs with specific dietary requirements
Ideal for dogs with health issues or pets that are overweight, diabetic, have allergies, gastrointestinal disorders, or are on a restricted diet
Only water is removed, preserving all the characteristics and natural nutrition of fresh Raw Lamb Liver
Ingredients:
100% Pure New Zealand Sourced Lamb Liver.
Caroline:
more than a year ago
My dog is severely allergic to chicken and beef. I used to give him the beef liver but I finally found the lamb option so I purchased 5 bags. He absolutely loves it and he hasn't had any problems since I switched him over to this product. I will definitely be buying more of these for him and recommend it! Btw...my friend's dog LOVES this treat too. Definitely worth a try!
Page
1