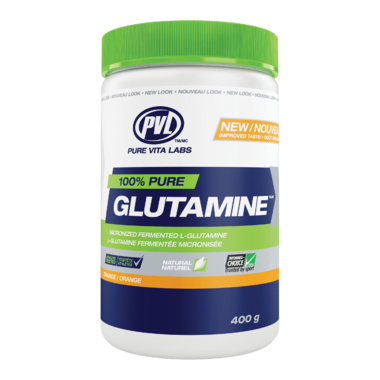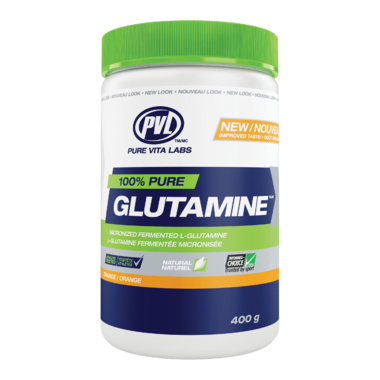 60% of all free form amino acids in our bodies is Glutamine - exercise also depletes Glutamine levels up to 50%. Our exclusive glutamine provides unmatched recovery and immune boosting benefits. Certified free from contaminates or animal products. Micronized for the highest solubility and uptake. Tested to USP pharmaceutical standards for safety, purity and efficacy.
Improves muscle repair 25%
Boosts immunity 32%
Improves digestive health
Fermented
No animal products
Ingredients: Per 5 g
L-Glutamine (USP Grade) 5 g
Non-Medicinal Ingredeints:
Citric Acid, Glycine, Potassium Citrate, Tricalcium Phosphate, Natural Orange Flavour, Stevia, Ascorbic Acid, Silicon Dioxide, Beta Carotene.